International Briefs, March 30, 2017
A roundup of vendor and operator news from around the globe. Today's edition includes Asia-Pacific and Europe.
Mar 30th, 2017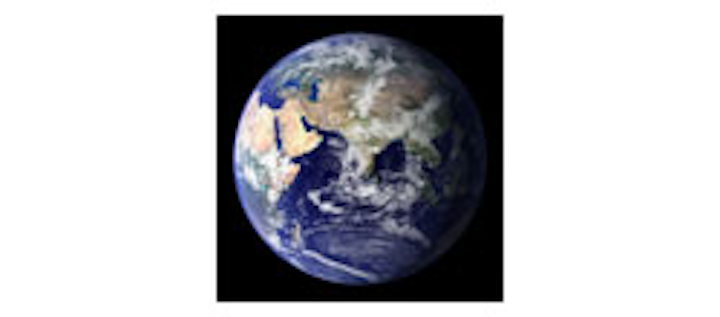 A roundup of vendor and operator news from around the globe. Today's edition includes Asia-Pacific and Europe.
Austria
Salzburg AG in Austria is deploying Ciena's (NYSE:CIEN) 6500 Packet-Optical Platform to introduce a 100G coherent core network to improve network resiliency, reduce costs and increase capacity. The 100G coherent ROADM network being deployed is based on a flexible OTN layer.
Salzburg AG serves the city and province of Salzburg, Austria. It provides services including electricity, water, gas, cable Internet, telephony and TV.
Denmark
Danish cable operator Stofa has chosen iWedia's Teatro-3.5 software solution for Android TV set-top boxes. At Stofa, Teatro-3.5 works with Android TV 7.0 Nougat, is integrated with a conditional access system (CAS), and operates a four-tuner 4K set-top provided by Korean manufacturer Kaon Media. The new box is set for an autumn launch.
Teatro-3.5 is based on iWedia's ANDROID4TV framework, which is designed to extend Android TV with broadcast and multicast pay TV functionalities implemented as input modules of the Android TV Input Framework (TIF).
UK
Virgin Media in the UK has expanded its relationship with Netcracker Technology by selecting it as the managed services provider of choice for its Revenue Management solution. Virgin Media plans to use Netcracker's Managed Services to scale more flexibly while reducing the cost of operations.
The multiyear managed services engagement is intended to create new opportunities for Virgin Media to deliver customized services for its business customers and improve scalability in terms of meeting increasingly complex customer demands.
Switzerland
Swiss cable operator The Quickline Group has introduced Quickline TV, based on an end-to-end suite of integrated software and services from SeaChange International (NASDAQ:SEAC). The deployment includes multiplatform content management and delivery, monetization, and subscriber experience, including RDK-V-based set-top box software.
The Quickline Group maintains a centralized video operation that supports 25 independent regional cable operators representing approximately 400,000 Swiss households.
Japan
TiVo (NASDAQ:TIVO) announced that Rovi, a TiVo company, has signed a new intellectual property (IP) license agreement with DWANGO, a network entertainment company in Japan, which operates the streaming video service niconico.
Samir Armaly, Rovi's executive vice president, intellectual property and licensing, said, "As one of the leading providers delivering video streaming services, DWANGO's selection of our patent portfolio underscores our innovative technologies for powering next-generation entertainment discovery experiences."
Portugal
Portuguese telecommunications operator NOWO, formerly Cabovisao, has selected Broadpeak's solutions for OTT multiscreen delivery. System integrator VP Media Solutions provided the systems architecture, including the Nebula TV platform from Androme and Broadpeak's BkS350 origin packager, BkS400 video cache servers, and BkM100 CDN manager. The deployment is intended to support live, VOD and catch-up TV on every screen.
Bulgaria
Bulgaria's Unicoms Services has deployed its UnyQTV hosted OTT platform for pay TV operators with technology provided by Conax and Appear TV. The new platform uses the Conax GO Live OTT streaming platform, pre-integrated with Appear TV's content processing platform. Unicoms Services is hosting more than 50 operators in the Balkans with Conax Contego conditional access and is the first white label OTT solution available in Bulgaria.