EAS CAP: Monroe, Trilithic and … Nobody Else
Feb 8th, 2012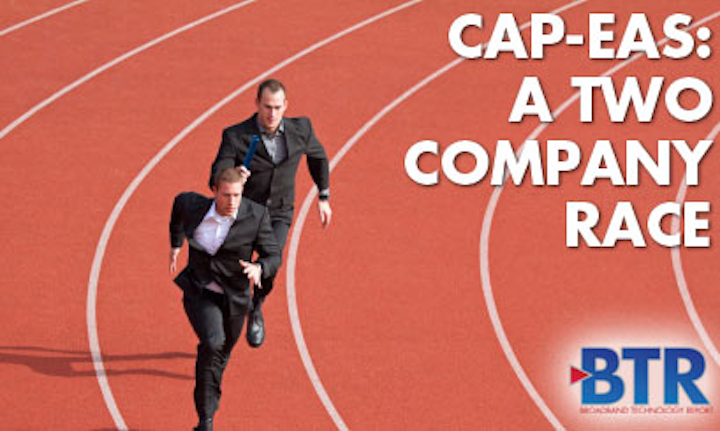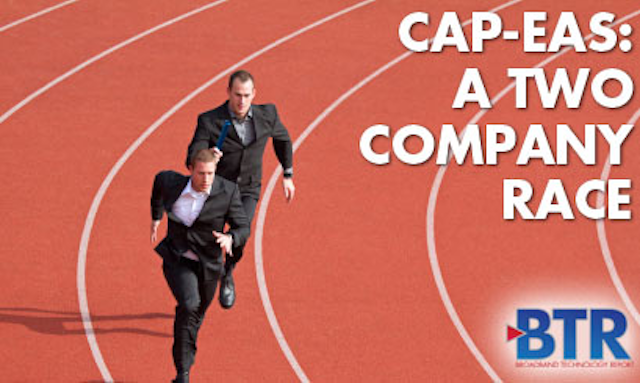 The EAS CAP game is a bit strange in that just two vendors dominate essentially the entire cable industry. There seem to be no upstarts, no late entrants, no huge vendor who dabbles in EAS CAP on the side. There just are the big two:
Monroe Electronics
and
Trilithic
.
The product families from the two companies "are significantly different," said Steve Johnson, the president of
Johnson Telecom
. To some extent, he said, this is driven by the fact that the rules are fuzzy until very late in the game, which contributes to the two vendors going their own way. "They are pretty competitive with each other and going after the exact same market," he said.
Two vendors, the same market and different approaches make for an interesting dynamic.
Trilithic:
Trilithic's play in the EAS CAP game is its cleverly named EASyCAP platform. Adam Jones, the company's sales engineer and senior applications engineer, said there is a version of EASyCAP for each type of client service provider, including IPTV (for over the top applications) and cable operators.
There is a premium and economy model for each variety of service provider that is supported. The company said that the top-of-the-line device -- EASyCAP Premium -- is an integrated one-box platform with a flexible and expandable open architecture that offers local access messages and support for audio and video peripherals. Operators can control both serial and network-based devices. The company emphasizes the system's ability to evolve as EAS CAP rules and regulations change. EASyCAP resides on secure web servers and is controlled by the simple network management protocol (SNMP).
Jones said there are three choices: An integrated device for new implementations and, for legacy customers, software-only and hardware/software options. Both legacy configurations can accept messages from multiple sources and drive as many as eight EASyCAP encoder/decoders. The system cues alerts until messages for all eight encoders/decoders are processed, according to the company.
A key to driving efficiency in a decentralized operation is the ability of devices to be linked together, Jones said. "The network receivers allow monitoring at a remote location without the need for a second encoder/decoder," Jones said. "That reduces logging requirements."
Whether or not multiple encoder/decoders are necessary, the deployment of EAS CAP gear is not incidental and, of course, must be highly robust. The EASyCAP devices can be used to upgrade the legacy EASyPLUS units to be compliant with the new standards, Jones said.
For each encoder/decoder, users must have a license for receiving IPAWS and CAP messages. To support the system's Ethernet connectivity, operators must purchase and install an EASyNIC card.
Monroe Electronics: 
Monroe offers one primary product, according to Vice President of Business Development Bill Robertson. The second edition of the One-Net platform, the One-Net
SE
, has all the "standard EAS stuff." Beyond that, the One-NetSE offers an option to expand from one to four Ethernet ports. It supports the FEMA-mandated IPAWS 1.0 protocol and all the requisite XML parsing software.
Robertson said that the One-Net family actually is a general platform used by several industries. The CAP-compliance software actually is an option, but one that virtually all cable operators will choose. Robertson pointed to the One-Net
SE's 
transition from a hard drive to more robust solid-state technology. He also said audio messages are stored in order to facilitate post mortems to determine whether audio quality problems were caused by the system or already were in the message that the operator received.
Monroe also has a remote receiving function. Alerts received at one location are sent as packets -- not streams that can be disrupted -- to meshed devices. If connectivity is broken, Robertson said, the local One-Net can be reconfigured to receive messages as a standalone unit.
The devices speak the industry's language. "It can generate an MPEG stream that other devices can switch to that has the EAS info on it, and the audio also embedded as an MPEG stream," Robertson said. "It can tell the STB to switch to that stream for that event."
Robertson said that some form of the device has been shipping since 2005, and that they all can be upgraded to compliance with EAS CAP rules that are becoming the law of the land come early summer via software updates. Robertson said the devices can be run from a standard web browser and even can be controlled using a smartphone or a tablet. The system offers different tiers of security required for such browser-based remote operations, Robertson said.
Don't look for any other entrants to pop up. Though at first glance it looks like a lucrative field -- after all, just about every operator needs to be involved -- it soon becomes obvious that two vendors are enough. Simply, EAS CAP gear is like an appliance: Once it is bought, that's it for a long time. It's difficult to see other vendors making the significant investment in developing this highly specialized equipment for such one-shot sales.
Carl Weinschenk is the Senior Editor of Broadband Technology Report. Reach him at carl@broadbandtechreport.com.