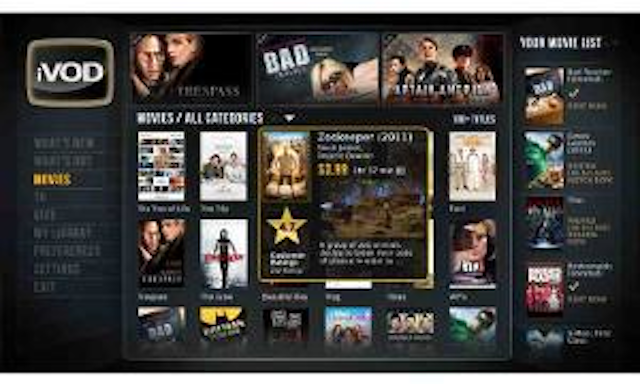 At the Cable Show's Imagine Park on Monday,
ActiveVideo Networks
presented a "Total Cloud" approach to navigation and other advanced TV services.
The demo focused on how a solution based entirely in the network cloud can run advanced services on any STB in a cable operator's footprint, from legacy devices to next-generation boxes. Supported technologies include VOD interfaces, voice control and any application written in HTML5.
The demo included Voice Control to any digital STB, content requests as "Show me all of the Harry Potter movies" or "Show me all of the movies starring Brad Pitt," and searching the Web and engaging with on-screen applications.