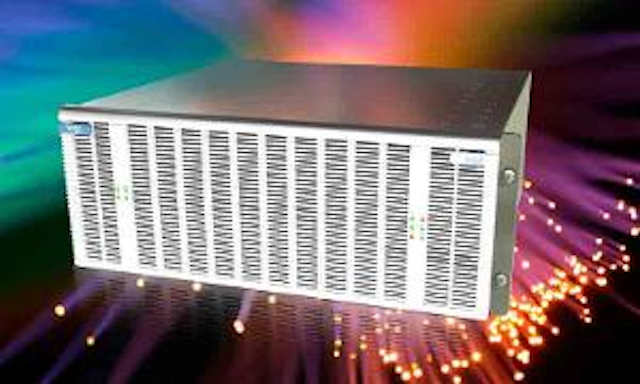 At the 2012 NAB Show,
Snell
will unveil a new 4-RU version of its Vega routing platform. The 192-port design is intended to let users configure any signal port independently for fiber or coax connectivity, and enable any port to be configured as either an input or output.
The asymmetric I/O port designation is designed to enable users to configure the router with one input and 191 outputs, 191 inputs and one output, or any combination in between. The system offers hot-pluggable or replaceable redundancy options including dual crosspoints, controllers, power supplies, and fans. Each pair of ports consists of a receptacle cage that accepts a very small plug-in module supporting either fiber (LC-type small form-factor pluggable, or SFP) or copper coaxial (HD BNC and/or DIN 1.0/2.3) connectivity.