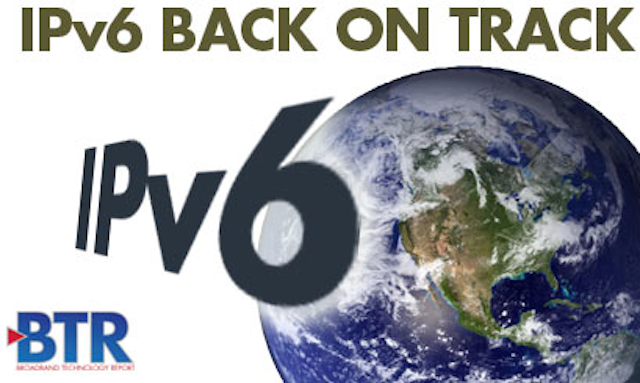 All is well again with IPv6 in the California markets affected last month by a consumer electronics glitch.
In late March,
Comcast
announced that an IPv6 compatibility issue with the
NetGear
CMD31T high-speed cable modem had affected the Internet service of about 300 people. Responding quickly, the MSO rolled back IPv6 in parts of its network to bring these customers back online within a few minutes of the discovery, John Brzozowski, distinguished engineer and Comcast's chief architect for IPv6, told
BTR
.
"Our first order of business was to make sure we got our customers back into a place where they were happy and service was restored," he said.
By the next day, NetGear had provided a temporary configuration change to make the device IPv6 capable. Comcast tested it in the lab and at some of its own offices in Denver and California. "Less than five days later, we had pushed the configuration out into California to make sure anyone who could be potentially affected would be protected," Brzozowski said.
Once this occurred, Comcast was able to restore IPv6 in the Bay area. "In hindsight, it all transpired very quickly. We were back in business in a reasonably short period of time," Brzozowski said. NetGear and Comcast currently are testing software that can be used in the future to upgrade the devices.
World IPv6 Launch
Comcast has been one of the most aggressive cable operators on the IPv6 front and says this glitch will not interrupt its plans. "Most importantly, we are still on track to achieve our goals for the World IPv6 Launch event," he said.
That commitment is a goal of 1% active usage across its footprint in time for the June 6th event. Mathematically, in order to achieve the initial 1% penetration, IPv6 has to be deployed in about 40% of the operator's network, Brozozowski explained.
The reason is that while IPv6 could be enabled in a neighborhood, a percentage of the homes may have purchased their own cable modems or routers that do not support it. The ratio will change in a few years as people bring new equipment into their homes. "(Right now) the ratio I offer you is largely what you will find across the cable industry," Brozozowski explained.
By the time the World IPv6 Launch comes around, Comcast will have enabled the underlying network that services at least 40% of its customer base. "Our goal is to keep going. We are not going to stop because the launch came and went," Brozozowski said.
Monta Monaco Hernon is a free-lance writer. She can be reached at mcmhern@yahoo.com.