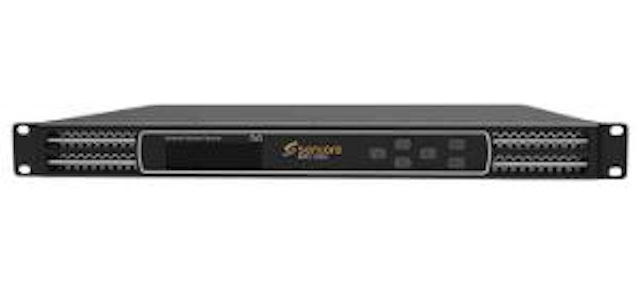 Sencore
is expanding its family of receiver/decoder products. Making their European debut at IBC2012 in Amsterdam in September will be the MRD 5800 and the MRD 4400.
The MRD 5800 is designed to decode 4:2:2 H.264 or MPEG-2 video, at either 8- or 10-bit depth, as well as HD 1080p60 video as 3G-SDI. It also offers up to eight PIDs of audio decoding to deal with the multichannel, multilanguage environment of live event coverage.
The MRD 4400 receiver/decoder is a lower cost SD decoder designed to be upgraded to HD via a software license. It supports decoding for either MPEG-2 or H.264, along with up to four audio services, and satellite, ASI, and IP inputs. The system also allows operators to demodulate, de-encapsulate, encapsulate, and decode simultaneously for local processing and re-encode requirements.
Other Sencore products being highlighted at IBC will include the MRD 3187B Receiver/Decoder, TXS 3600 Transcoder, VideoBRIDGE, and SMD 989 DVB-S/S2 Modulator.