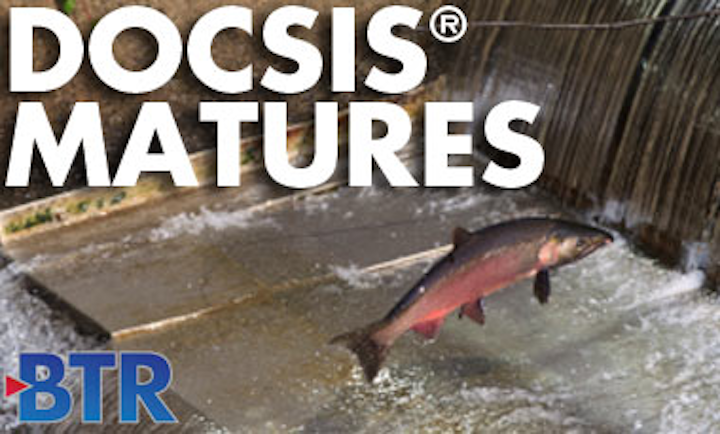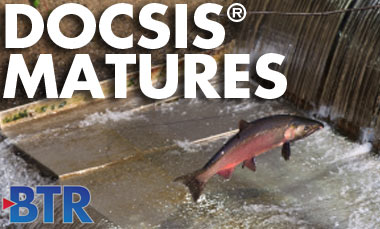 A special session at Cable-Tec Expo to introduce
DOCSIS
3.1 began with a pep talk about the greatness of cable. One wonders, however, if the new DOCSIS specification is driven by competitors such as
Google
(NASDAQ:
GOOG
), which is signing up customers on its new fiber plant with a data offering of 1 Gbps.
Thoughts of those competitors were far away on launch day - at least publicly. "Cable has always been just ahead of where it needs to be to enable consumers to do what they want on the network," said Dan Rice, vice president, access network technologies for
CableLabs
.
DOCSIS 3.1 promises efficient support of at least 10 Gbps in the downstream and 1 Gbps in the upstream. The spec is being written by the
SCTE
in a Special Working Group within the organization's Standards Program. Matt Schmitt, director of DOCSIS specifications for CableLabs, laid out the key goals of DOCSIS 3.1 as follows:



Greatly increased speeds



A significant reduction in cost-per-bit moving forward



Flexibility for use by operators with different amounts of spectrum and different plant conditions



The ability to operate on existing HFC networks



A logical migration strategy from DOCSIS 3.0 to DOCSIS 3.1, with full backward compatability



In terms of the technology to enable the higher capacities, DOCSIS 3.1 will utilize advanced forward error correction (FEC) to help overcome noise, operate across larger bands of spectrum and adopt orthogonal frequency division multiplexing (OFDM) modulation in both the upstream and downstream.
Schmitt described OFDM as "lots of little channels of 20-50 kHz translated together in a block." Each subcarrier can be individually adjusted, releasing operators from 6 MHz or 8 MHz channel restrictions. He said: "Subcarriers don't have to be always on. If you had 50 MHz of spectrum, you could turn on 50 MHz of subcarriers. Another year later, if you've got more capacity demands, just turn on more subcarriers."
OFDM scales to large bandwidths more cost effectively than MAC layer bonding of many single carrier QAM channels. Schmitt added that economies of scale may cut costs. "OFDM is actually very widely adopted. We're hoping to tap into the economies of scale and attract a larger ecosystem of people and new chipset and system vendors to the cable market."
Jeff Finkelstein, senior director, network architecture for
Cox Communications
, clarified the choice: "We could continue with DOCSIS bonding at the MAC layer or go with OFDM and bond at physical layer."
A key is not making operators and vendors reinvent the DOCSIS wheel. "A lot of the effort we're expending is working out the migration strategy," said Howard Pfeffer, senior vice president of broadband engineering and technology for
Time Warner Cable
(NYSE:
TWC
). "DOCSIS 3.1 preserves the DOCSIS service plane - the rich scheduling, security, filtering for protecting the network, IP source verification, IPDR for accounting - all these back-ends."
Jorge Salinger, vice president of access architecture for
Comcast
 (NASDAQ:
CMCSA
), echoed Pfeffer's assessment. "From the very get-go, we developed a migration strategy," said. "We did that thoughtfully because we know from experience if we don't, we'll hit break points. This specification is developed in a way that we don't hit breakpoints."
Salinger expects the migration to happen in this order: CPE first, then downstream, then upstream, with
CCAP
platforms designed to scale to capacity.
What about CCAP?
Schmitt said the emergent CCAP architectures will be able to support upgrades to DOCSIS 3.1, adding, "We don't want to force people who have just bought these nice new (CCAP) chassis to rip them out and replace."
Salinger said new 3.1 modems will operate with either existing CMTSs or CCAP equipment, and the 3.1 modems will be backward compatible with DOCSIS 3.0.
Asked how operators can reserve more spectrum for DOCSIS 3.1, Salinger said bandwidth has been reclaimed from analog. Also, moving to more IP video will free up more spectrum. And DOCSIS 3.1 will use spectrum that is not currently in use.
Schmitt pointed out that "technically, at least to start deploying 3.1 CPE, you don't have to reserve anything; it can operate with whatever DOCSIS channels are there."
And Finkelstein said it's less about reserving spectrum and more about "the art of spectrum planning."
DOCSIS 3.1 specification development is currently underway with collaboration among CableLabs members and a large vendor working group. The goal is to have DOCSIS 3.1 products available as early as 2014.
Linda Hardesty is a freelance writer. Contact her at lindahardesty@comcast.net.