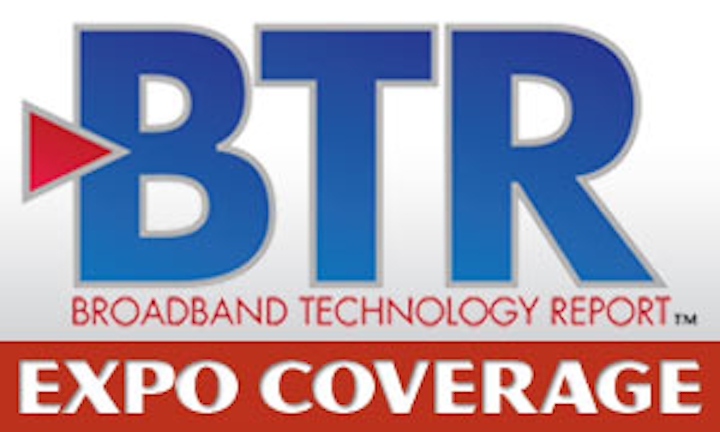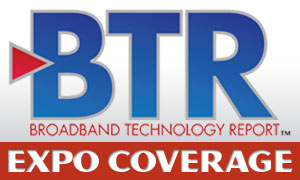 The industry's leading technical gathering is in full swing. Here are some of the highlights from Day 2: 
The SCTE has formed a Special Working Group aimed at developing best practices and requirements for the next iteration of DOCSIS, which is version 3.1. The working group will be within the SCTE Standards Program. Jack Morgan, a Fellow of the Technical Staff for Motorola Mobility's Home Business unit will act as chair. The announcement was made at Cable-Tec Expo in conjunction with CableLabs.
One of the next challenges for Amdocs, according to Kenneth Roulier, the broadcast, cable and satellite CTO for Amdocs' Broadband, Cable and Satellite division, is designing high speed data programs that encourage SMB and residential customers to use networks more fully in different day parts. The ideal programs, Roulier said, won't penalize users. Instead, they use emerging metering plans incent SMBs to focus more fully on usage during the day and residential users at night. Roulier said that commercial services and verticals – perhaps starting with eHealth – also will become top agenda items for Amdocs.
Cloud architectures are proving to be one of the most useful tools in cable's arsenals. Indeed, it is a perfect fit for some areas in which the industry traditionally has struggled. For instance, there always has been a gap between the capabilities of tier 1 and smaller cable operators. The cloud can equalize some of those disparities and make those smaller operators better able to deal with exploding competition. Joseph Nucara, the CEO and Co-founder of Adara, said that company already offers cloud-based programming and management services to tens of millions of end users. It will announce six deals in the next few months and is working with Cisco to bring the vendor's Videoscape architecture to this segment of operations.
One of the great dramas that is repeatedly replayed is that the industry rushes new services into the field as quickly as possible, only to revisit them over time to increase efficiency and, therefore, drive net revenue. Using IP to deliver content is a prime example. It is a hugely complex undertaking. Bob Van Orden, the Vice President of Corporate and Business Development for ClearLeap, said that the different operating systems, developer environments, user interfaces and device screen sizes are among the reasons that IP delivery is complex and must be simplified.
A trend to watch in the year ahead will be efforts to make content delivery networks operate more efficiently and in ways that go beyond the raw delivery of content. At least two vendors – Alcatel-Lucent and RGB – discussed approaches to next generation CDNs at the conference. Both vendors' goal is to eliminate the storage requirements that accompany traditional CDNs, eliminate inefficiencies of first generation IP-delivered content and add value-added features. The issues were addressed in Orlando by Jim Guillet of Altcatel-Lucent and Nabill Kanaan, the Senior Director of Product Marketing for RGB.
The Commercial Advertisement Loudness Mitigation Act – CALM – becomes effective on Dec. 13. Several companies, including Tektronix and IneoQuest, addressed the impending deadline at the conference. The situation is particularly complex because the Federal Communications Commission has not finalized some important details, even at this late date. The good news is that that doesn't stop operators from deploying equipment, which can be done quickly. What is certain, regardless of these details, is that operators will need to verify performance for 60 days. Both Bill Mears, Tektronix's director of software development and IneoQuest director of marketing Kirk George suggested that having visual thumbnails of the programming playing at any point in time is a good approach. Both companies offer CALM equipment with that capability.
The necessity of moving IPv6 has become clear to operators during the past months. Ciprian "Chip" Popoviciu, the president and CEO of Nephos6 suggests that training is the most important single element in efforts to make the complicated transition. "Each operator will have its own perspective," Popoviciu said. "The best approach is an educated staff that can contribute."