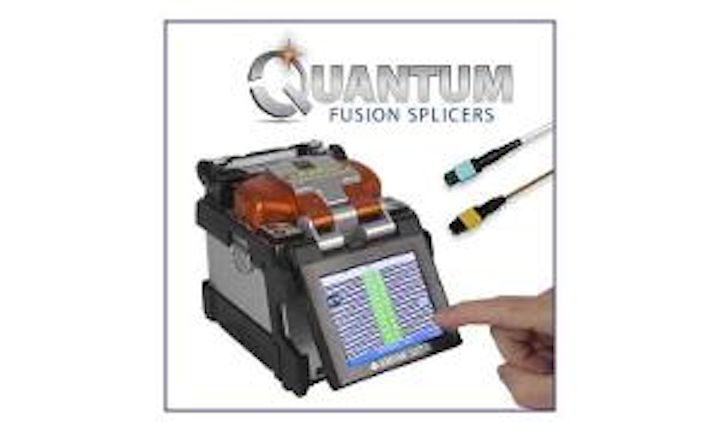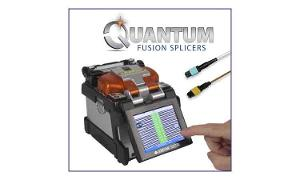 Sumitomo Electric Lightwave
has introduced the Quantum Type-Q101-M12 Dual-Heater Mass Fusion Splicer, the second splicer launched in its Quantum Splicer line. It's designed to splice 1-12 fibers at once and features automatic clamp force adjustment and real-time clamp force calibration to minimize fiber-to fiber-offset.
Typical splice time is 14 seconds, the company says, with a 55-second heater cycle time via a dual independent heater system. The splicer incorporates both touch-screen and keypad interfaces, as well as Internet remote maintenance, an SD port for data storage, and the capability of downloading and uploading work related splicing project data, training videos, audio, and software. It measures 4.72 x 6.06 x 4.96 inches and weighs 2.0 kg, and features 640 x 320 fiber view. It's also designed to be compatible with the Lynx2 CustomFit Splice-On Connectors.