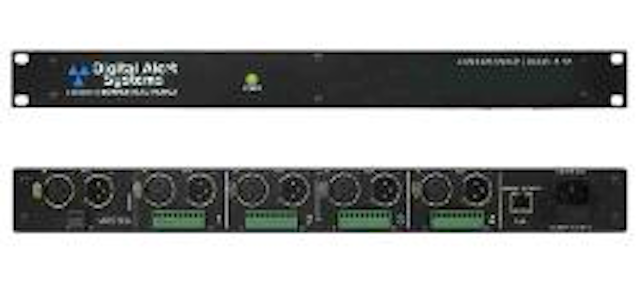 Digital Alert Systems
announced the release of the new R198 multichannel AES switch/convertor, which is designed to convert an incoming analog source to digital AES audio and distribute it to four different AES switches. It's specifically designed to support older Emergency Alert Systems (EAS) without native AES support and for facilities looking to add digital program streams.
In a 1-RU chassis, the R198 integrates an A-to-D converter, a four-channel distribution amp, four AES switches, and a network control module. It also features a built-in Web server and can be configured and operated from any standard Web browser on any standard platform. Once the system is configured, each channel switch on the R198 is controllable over a standard TCP/IP network connection or via GPIs.