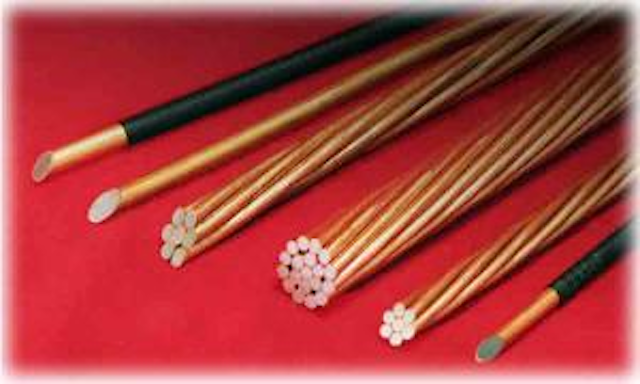 CommScope
has developed a copper-alternative grounding wire designed to deter copper theft and reduce maintenance costs for telecoms and data applications. The GroundSmart® Copper Clad Steel solution has been designed for use in subsurface grounding grids, as well as inside and outside plant bonding applications.
GroundSmart Copper Clad Steel is specifically designed to disperse fault currents and lightning strikes at a lower total cost of ownership compared to pure copper. It is an electrical conductor that has copper metallurgically bonded to a solid steel core. It can be jacketed with a polyethylene coating and printed to disguise and distinguish the wire from solid copper alternatives.
For inside plant bonding and grounding applications, CommScope produces a Copper Clad Aluminum version. The combination of the two metals is intended for electrical applications where both cost and weight-to-conductivity issues are important. The National Electrical Code (NEC) allows for both copper-clad aluminum and copper-clad steel grounding solutions as alternatives to solid copper.