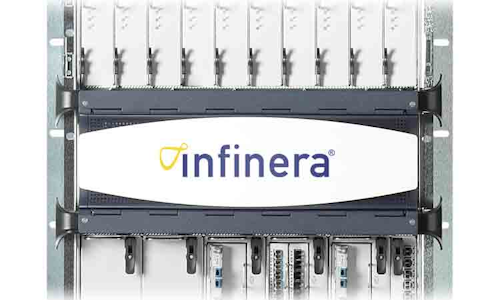 Infinera
(NASDAQ:
INFN
) will showcase its DTN-X platform, a multi-terabit packet-optical transport solution, at the
CableLabs
Summer Conference, Aug. 5-7 in Keystone, CO.
The DTN-X has begun shipping to customers for deployment, including major cable operators, and is built using 500 Gbps PICs, designed to integrate more than 600 optical functions onto a pair of chips and deliver 500 Gbps FlexCoherent long-haul super-channels up to 3,000 km. The solution integrates 5 Tbps of OTN switching and a GMPLS control plane.