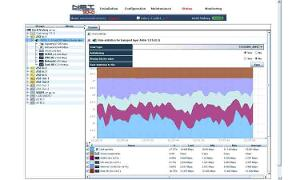 Thomson Video Networks
has introduced Flextream 2.0, the latest development of its statistical multiplexing technology, and which is designed to integrate ancillary services within the multiplexing pool. It's intended to free up bandwidth provisioned for the processing of service components such as audio, teletext, subtitling, and closed-captioning, allowing it to be reallocated to improve video quality.
Flextream 2.0 is available as a software upgrade to operators of Thomson ViBE encoders, NetProcessors, and XMS management systems, configured as a statistical multiplexing system.