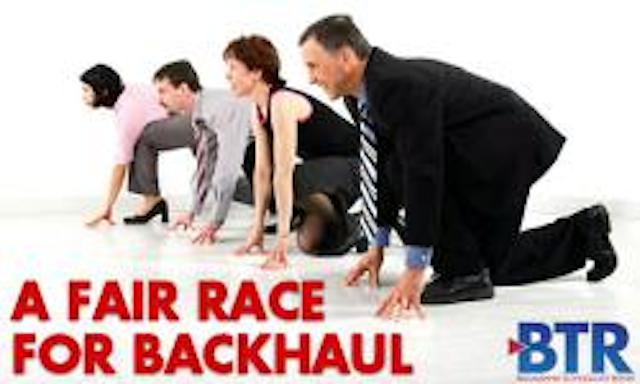 In an FCC filing late last month, Sprint Nextel reiterated its concern that the proposed purchase of Advanced Wireless Services (AWS) spectrum by Verizon Wireless from several major cable companies and an associated cross marketing deal will hinder small cell backhaul competition and result in higher prices and less choice.
The ball started rolling on December 2, 2011. On that day, an agreement was announced under which
Verizon Wireless
(NYSE:VZ) would acquire 122 AWS licenses for $3.6 billion from Spectrum Co., a joint venture between
Comcast
(NASDAQ:CMCSA),
Time Warner Cable
(NYSE:TWC), and
Bright House Networks
. On December 16, Verizon followed with an announcement that it also would purchase
Cox Communications
' AWS spectrum for $315 million.
Sprint
(NYSE:S) has requested that the
FCC
impose a condition on the transaction that would require the cable operators and Verizon ILEC to provide backhaul services to wireless carriers on a "non-discriminatory basis, with costs proportional to the requested capacity of a line."
But is this really necessary? In most wireless businesses, the tower operations are independent from the mobile arm, Michael Howard, co-founder and principal analyst,
Infonetics Research
, said. And while there may not be specific FCC regulations regarding small cell backhaul, general FCC requirements should cover the scenario as they apply to any carrier and any service.
"(Operators) have to treat any customer the same," Howard said. "I think everything is covered already. It seemed to me that there wouldn't be a lot of actual market consequences to Sprint from the Verizon deal with MSOs on backhaul."
Sprint did not wish to provide on-the-record comment for this article. However, according to its filing, one area of concern is outdoor picocells, which are being installed in non-traditional sites such as telephone poles or traffic lights, for example, as a way to add wireless capacity, particularly in dense urban centers.
Wireless Alternatives
Again, in the filing, Sprint says that its ability to add these small cells depends on being able to procure "the necessary backhaul at prices that make its build out economically feasible."
Howard, points out, however, that most operators have said that 80 percent of small cells will be connected not by fiber or copper, but by microwave or millimeter wave. This is a likely scenario for the backhaul between the outdoor small cell and the closest macrocell site.
"It is a short backhaul length between the small cell to the macrocell site, where (it) hops onto the existing global backhaul network," Howard said.
Additionally, the lampposts and other locations where small cells generally reside can be considered "non-carrier grade," said Udi Gordon, EVP of corporate marketing and business development for
Ceragon Networks
(NASDAQ:CRNT), a wireless backhaul provider. "It's not going to be a sheltered location that you can secure and have an access code...Do you want to put fiber where people walking the street can (gain) access to the network?"
Cost and flexibility also are concerns. "The issue with small cells is you don't know how many you will need since the need increases as capacity usage grows. Fiber in those aspects does have difficulty with flexibility," Gordon said, noting that while only about 10 percent of backhaul in the U.S. currently uses microwave, he has hopes that this will grow as small cell sites are deployed.
As this occurs, the industry may see a need for a wholesale business, which would combine small cell operation and backhaul. A city might not want a lamppost, for example, to be filled with small cells from more than one wireless operator. "This may open an opportunity for shared resources. For someone not the mobile operator to operate small cell and backhaul and allow all wireless companies access," Howard said.
This someone may even be the cable operator. "But, they have to look at it carefully. This (the small cell wholesale business) may not be for them," Howard added.
Marketing Mojo
In the meantime, while Verizon Wireless and its cable partners await word from the FCC and Department of Justice regarding their spectrum deal, they are moving forward with cross-marketing plans. Comcast, for example, and Verizon Wireless already have begun selling each other's services in many of the cable operator's major markets.
The two companies are looking at the arrangement essentially as providing another distribution channel, Eric Schaefer, SVP wireless product management, Comcast, said. Just like a customer can walk into a Best Buy and purchase Comcast services, they now can also do the same at a Verizon store. Likewise, someone calling Comcast's representatives will have access to a suite of wireless services from Verizon.
"It is a bill and keep relationship. We sell their customers on agency agreements...They keep the customer and bill them," Schaefer said.
The biggest challenge, therefore, is making sure customer service representatives are knowledgeable. The process begins about 90 to 120 days prior to market launch. "There are thousands and thousands of reps we need to train," Schaefer said.
Monta Monaco Hernon is a free-lance writer. She can be reached at mcmhern@yahoo.com.