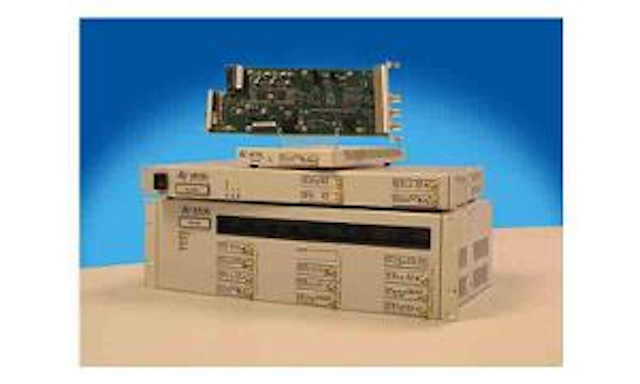 Artel Video Systems
will be highlighting its recent additions and enhancements at the NAB Show in Las Vegas April 16-19, including demonstrations of its modular DigiLink Video Platform. New and improved products will include the DL4300 chassis, DLC156 module and DLC410 video-over-IP gateway.
The 3RU DL4300 12-slot chassis is designed for compatibility with all DigiLink Video Platform modules and is intended for central office or headend applications where multiple circuits are aggregated and a larger chassis simplifies installation requirements. The onboard DL-Manager provides an SNMP and HTTP Element Management System.
The DLC156 module is a six-channel time division multiplexer (TDM) for 3G, HD, SDI, and ASI. It's designed to enable the transport of up to six HD-SDI or three 3G-SDI digital video services over a single optical wavelength. Users can mix and match SD-SDI, ASI, HD-SDI, or 3G-SDI services into a single 10 Gbps optical transport stream.
The DLC410 IP video gateway is based on
SMPTE
2022 standards for encapsulation and forward error correction (FEC). It's designed to enable SDI and ASI to be transported across managed IP networks. Two independent video channels in each direction can be transported over a single GigE connection.