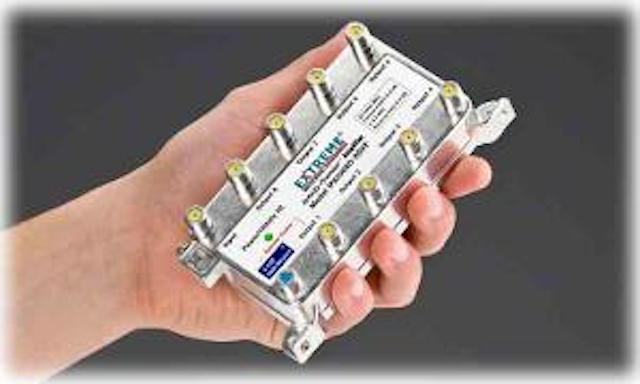 Extreme Broadband Engineering
announced that its Data Port Stabilization technology for CATV amplifiers with passive data port has been awarded U.S. patent 7,974,586 B2.
Extreme's data port stabilization technology includes a solid-state circuit with proprietary impedance compensation at the input of the amplifier. It's designed to enable the continuation of modem service regardless of the incoming power condition while maintaining unimpeded input return loss, allowing CATV customers to maintain Internet and phone service during power failures.