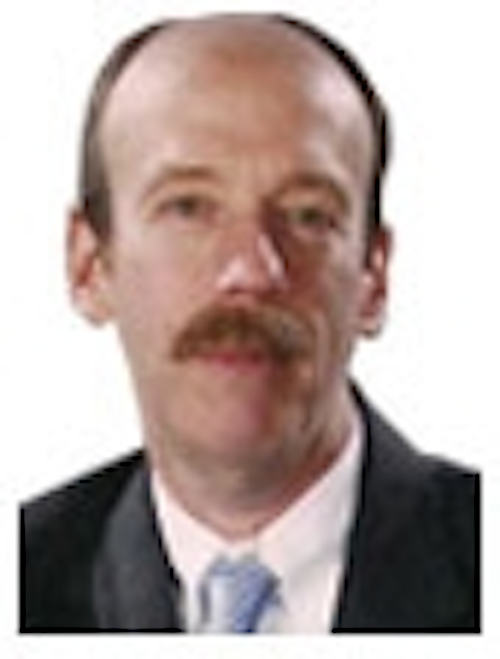 By Carl Weinschenk, Senior Editor

The goal -- monetizing advanced advertising -- is clear. That's about all that is clear, however.

Philip Knightbridge, CTO and Fellow at IBB Consulting, suggested that the mercurial evolution of this promising revenue generator will test cable operators. A good amount of progress has been made, but there is a long way to go.

Among challenges is that the form factors -- the very nature of the devices upon which folks will view programming -- in essence is changing in real time. Advertisers will be reaching out to people with touch screen and static screens, for instance. Another variable is size. The difference between a smartphone and a tablet screen is significant. A third variable is whether the device offers standard or high definition.

The bottom line is that the array of devices is enormous. "In other words, there is a plethora of modes, and they have to be accommodated and supported," he said.

That's not all. Not only are the devices different, but the very essence of how they are being used is shifting. Some are being used in a traditional manner. Others are being used as second screens. Thus, for instance, an increasing number of cable subscribers watching American Idol on a traditional TV set may simultaneously be on the show's website or its Facebook page. This impacts the precise nature of the advertising sent to the device. Finally, the viewer may have time-shifted the program as well.

All of these trends are well-known. The challenge is finding ways to use the existing advertising infrastructure -- such as SCTE-130 and related protocols -- to support them. To mount campaigns that optimize these new platforms, it is necessary to coordinate broadcast and online ads.

The broadband piece may differ according to who actually is watching -- or at least who is associated with the device to which the messages are being sent. Knightbridge's example was a coordinated broadcast/online campaign run for Ford motor vehicles. When a spot runs on cable, an associated broadband ad would appear on the associated website and social media outlets. But the precise message on the second and screens should differ -- the kids may see an ad for a Ford Focus and their parents an Escape.

"It is a huge amount of complexity to put that together, to be able to fully manage what now becomes a staggeringly large amount of complexity within a campaign," Knightbridge said.

It may be that there are two levels of complexity. One is getting everything to coordinate and happening when it is supposed to. The other is dragging out the information that is necessary to optimize the campaigns. "It is a huge challenge … to understand the data that is going to be needed to drive the ad decision engines. [Key questions include] what type of devices are viewing the content and any demographic and geographic information related to those devices," Knightbridge said.

At the end of the day, this dense set of tasks will drive some hard decisions. "Making the appropriate calls will also be very challenging on such things as whether to have a multimedia augmentation or a linear augmentation or an online campaign," Knightbridge said. "All that coordination needs to be handled by the ad decision system based on type of device, location, demographics of the user and other factors. All of that has to tie back to the campaign and [be reconciled with] its contractual aspects."

Carl Weinschenk is the Senior Editor of Broadband Technology Report. Reach him at carl@broadbandtechreport.com.