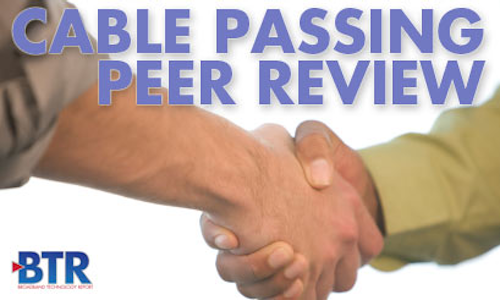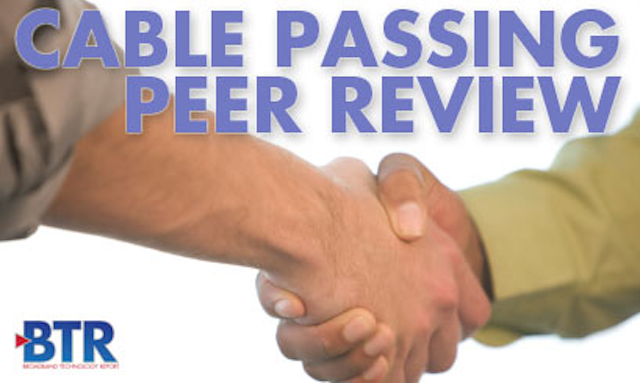 At the end of the day, whether a new technology is a marginal or major success is determined by the efficiencies that are added to it after it is introduced. The cable industry's move to IP communications is a great example of this: It will be a boon to cable operators even if it only is deployed passively and half-heartedly simply because IP is so hot. If, however, the industry is aggressive and implements new ideas and approaches, IP will be a much more potent tool.
CableLabs'
PeerConnect program is a perfect example of what can be added to an IP-based infrastructure to make it more robust and, at the end of the day, lucrative.
Using the Internet to link two or more end points -- to create sessions -- in a real-time manner is a very complex business. PeerConnect simplifies the process by offering a standards-based and organized data repository that allows MSOs -- and, potentially, IP-based carriers and services providers from outside of the cable industry -- to exchange the data used to terminate traffic on each others' networks. PeerConnect can be used to move VoIP, SMS, video and any other form of IP-based traffic, CableLabs said.
PeerConnect is a significant milestone for an industry that is seeking to move beyond its traditional parochial footprint-based borders and move more fully into enterprise-level commercial services and cellular backhaul.
"The notion of a central and authoritative registry on behalf of the community established in a repeatable and cost-effective way is an important step," said Bill Reidway, the vice president of product management for
NeuStar
, a participant in the PeerConnect program. "It may take a while for the industry to reach critical mass on the model, but from a foundational point of view, it is very important."
MSOs and other carriers and service providers that want to trade IP traffic have a couple of choices on how to share addresses and other vital pieces of routing information. They can use the PSTN or negotiate an agreement to trade the traffic -- and the addressing information -- over private IP backbones. The latter, of course, is only practical if the two service providers terminate a good deal of traffic on each other's network. Even in the best of possible worlds, it is a labor-intensive and inefficient process.
PeerConnect does not actually handle subscriber data. It is aimed at simplifying how it is managed by providing a one-stop shop for all the addressing information that the servers, switches and other elements of the IP infrastructure need in order to find end points on other PeerConnect members' networks. Dan Rice, CableLabs' vice president of access network technologies, said PeerConnect has three functions:



It makes available in the central registry information, such as routing data, published by operators in a central registry.



It enables partners to query that data if they are authorized to do so.



It looks at the individual members' databases and replicates those changes into the central registry. Thus, if a person moves within an operators' footprint or if his status otherwise changes, the new information is sent to the repository. MSOs can either consult the repository directly or use it to update their own databases.



It's important to note that membership in PeerConnect does not mean that every other member automatically has access to that MSO's information. This access is dependent on deals between the carriers. So, even if cable operators A and B both are members of PeerConnect, they won't be able to "see" each other's data unless they negotiate a deal. PeerConnect only establishes the structure by which participants can make arrangements and, once they are made, access the data.
CableLabs wouldn't comment on how many MSOs are participating in PeerConnect or what companies from outside the industry are participating. Daryl Malas, CableLabs' senior architect for system architecture and design, pointed out that what happens in PeerConnect between two service providers is independent of the consortium's role. "Cable operators make their own decision and agreement in exchanging VoIP calls and services," he said. "CableLabs is not in the middle of those decisions."
PeerConnect has existed for a couple of years, but CableLabs -- which "introduced" it in a press release late last month, only now is talking it up. There wasn't a "lockdown NDA," in Rice's words, and the existence of PeerConnect was not a well-kept secret. CableLabs is discussing it more openly now so that third parties, such as non-carrier service providers, can create "working relationships," in Rice's words, with PeerConnect. Actual membership is limited to CableLabs members, he said.
Also, it is likely that shining a light on the project means that it is finding acceptance. Press releases typically don't trumpet two-year-old programs that are failing. PeerConnect is not the only IP peering initiative.
CompTel
and
AT&T
and
Verizon
run peering programs, Reidway said. Whether these peering concerns themselves peer will be determined in the future. It seems a good bet: After all, subscribers of carriers served by each communicate millions of times each day.
Carl Weinschenk is the Senior Editor for Broadband Technology Report. Contact him at carl@broadbandtechreport.com.