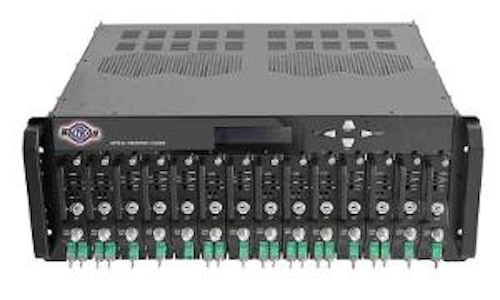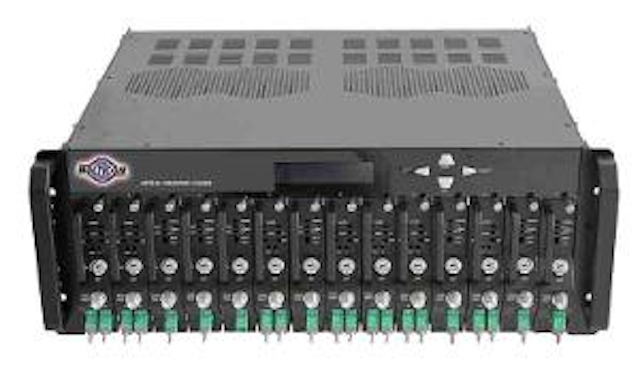 Multicom
introduced its Optical Transport Chassis (OTC) and OTC Modules line, a chassis and a range of fiber-optic transmitter and receiver modules comprising a unified optical transport system for use in RFoG, GPON, FTTx and other fiber-based networks.
The OTC is a 4RU, 19-inch rack-mountable chassis with 14 universal service slots. It includes a card cage, controller, redundant power supplies and cooling. The OTC is SNMP managed or can be operated from the front panel. It supports a variety of long-haul, HFC, RFoG, and PON-RF overlay applications.
Service modules for the OTC system are hot-swappable, single wide devices. OTC modules are automatically configured for operation. The OTC Service Modules include a 1,310 nm transmitter module, 1,550 nm transmitter module, EDFA module, HFC return path receiver module and an RFoG return path receiver module.