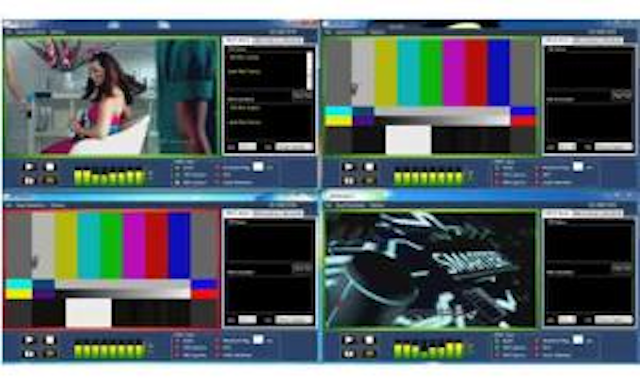 Vela Research
announced a feature update release for its ArgoNavis Decoder, a multi-format MPEG-2 and H.264 decoder solution designed to decode in SD and HD, MPEG-2, MPEG-4 H.264,
Apple
ProRes and VC1 formats. The current major feature release includes:



Closed captioning overlay (open captions)



Time code overlay



Frame count overlay



"Title Safe Area" and "Action Safe Area" overlay, to determine if captions will violate or overflow the title and action safe areas



Graphics overlay



Expanded file playback support (including MXF OP1a and MXF AS02 filters)



SDI and VANC monitoring (single channel)



Scheduled for release in early 2012 are file playback 24/7 scheduling, LKFS audio measurement values for CALM Act compliance, and Quad (four-channel) SDI and VANC monitoring.
The Quad SDI & VANC Monitor is designed to monitor up to 16 channels of SDI audio in real time, and operator alerts can be set to trigger if audio levels exceed user-defined thresholds. Individual channels can be selected for monitoring. It also enables users to decode and monitor 608 and 708 closed captioning from the VANC in real-time, and the closed captions can be viewed simultaneously without obstructing the video. Operators can also decode and view active format descriptor (AFD), and detect broadcast flag and
Dolby
audio metadata.