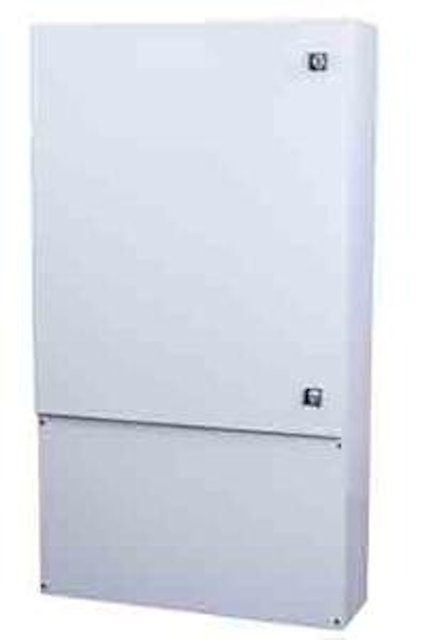 AFL Global
's LightLink (LL) 3008 8/ONT cabinet is designed to provide a secure location for optical network terminals (ONTs) and allow a technician to access a subscriber's ONT for testing, performance monitoring and fault isolation.
The LL-3008 houses eight ONTs, and the optional skirt houses up to four battery backup units (BBUs). The cabinet is rated NEMA 3 for indoor/outdoor pad- or wall-mounted applications. A removable plate in the bottom of the cabinet allows for multiple conduit connections and uses LightLink grommets for passing OSP drop cables. It's also designed for maximum heat dissipation.
Additional features include a prop rod with door opening and an interchangeable door opening to either the right or left side with no additional parts required.