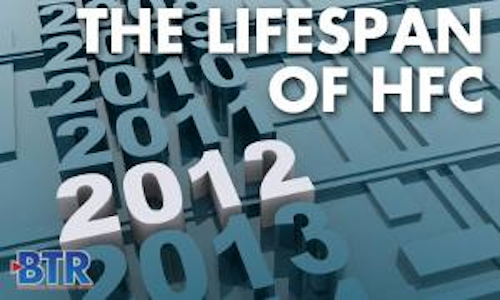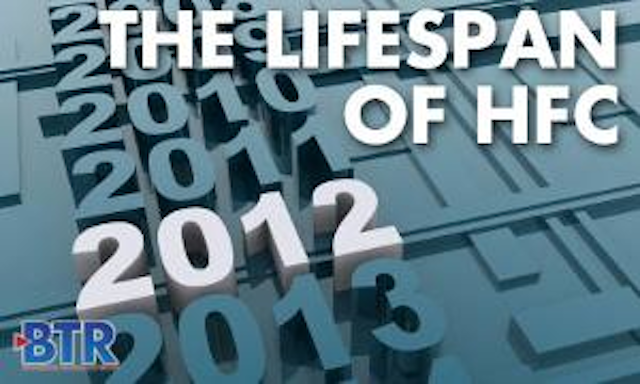 The lifespan of the HFC network extends well into the next decade and even beyond. This was one of the recurring themes among the speakers at Cable-Tec Expo 2011's Capacity Management Symposium.
"It is not a 'set it and forget it,' [however]," said Dr. Robert Howald, a fellow on the technical staff of the CTO's office of
Motorola Mobility
. "It does require management of the service set [an operator] decides to move towards and an analysis of growth trends. [And] you need to periodically revisit this analysis."
On the downstream, for example, to make sure capacity is sufficient on the HFC network, operators can utilize service group splits, analog reclamation and switched digital video (SDV). They can expand spectrum to 1 GHz, and even move to MPEG-4, which is more bandwidth efficient. "You also can control the services on the pipe. You can juggle them to make sure you are always below the thresholds," Howald told
BTR
.
At the same time, vendors are working on edge QAM technology to help operators increase the number of QAM channels. By pushing the edge QAM farther into the network, for example, and away from the headend and hub, operators can save on space and power, said Dawn Emms,
Aurora's
director of marketing.
With the QAM processing taking place in the node, there is a much smaller service group. "The [QAMs] are not something being shared across thousands," she said. "In a fiber deep architecture, they will be shared across the homes (served) by the node."
The Upside
When it comes to the upstream, things get more complicated since there is a much stricter bandwidth limitation. "You can't manage anything but the rates you provide to the consumer," Howald said. Capacity currently is limited at 5 MHz to 42 MHz, with the lower end of that spectrum being lower quality.
Meanwhile, a whole new set of services will strain the upstream, Howald said. Business services will inevitably take away some of the upstream capacity formerly available for residential services. And on the residential side, there is a pattern of new services -- home automation, security, "nanny cams," smart grid -- that will shift compound growth more aggressively.
"These are applications that maybe themselves don't consume lots of bandwidth, but they are all looking to access bandwidth at the same time. This has a net effect on traffic," Howald said.
Managing the Upstream
What will happen over time is that the 37 MHz dedicated to the upstream will run out of spectrum to support the service demands of consumers, Mike Emmendorfer, the senior director of solution architecture and strategy for
ARRIS
, told BTR. "Operators will have to move the spectrum up to service the capacity growth that we are forecasting."
Both data service tiers and traffic usage are estimated to increase at compound annual growth rate of 50 percent, which means that upstream spectrum will be exhausted by 2017. "The mid-split architecture seems to be a logical and economical first step for upstream expansion, followed by, if needed, the move to go to high split," Emmendorfer said.
The mid-split would extend the spectrum dedicated to the upstream to 85 MHz. The high-split carries this even further, to 200 MHz. An alternative is something known as the top-split. This would utilize the 900 MHz to 1050 MHz band for upstream.
"[However,] the high-split option is far more economical [than the top-split]. It requires less fiber and can be enabled in larger serving groups," Emmendorfer said.
Specifically, if an operator chooses the high-split they could feasibly have a service group of 500 homes passed and maintain enough data capacity. In order to achieve a similar result with the top-split option, an operator would have to go fiber-to-the-last-active, which means a service group of between 64 and 16 homes passed, Emmendorfer explained.
The good news is that ARRIS is forecasting that if operators implement the mid-split, they will have enough upstream capacity until around 2020. "It's a comforting thing that they may need to make one investment this decade to expand spectrum, but they can wait and see if they need to add additional spectrum later. They can look at that for the next decade," Emmendorfer said.
Continual Reassessment
Along Howald's theme of not setting and forgetting, once cable operators create their model for capacity management, they must continually monitor and reassess to make sure the assumptions they made remain true and behavior is what they expected. This is especially important given the uncertainty that over-the-top (OTT) video and mobile traffic brings, Steven Davi, senior vice president advanced technologies,
SeaChange
, told BTR.
According to the paper Davi presented at the symposium, Americans watch more than 15 billion Internet videos per month, and Netflix, on its own, accounts for 30% of downstream high-speed data traffic during peak times.
"There is a shift of the largest volume of video data from in-band network to out-of-band network. The largest capacity planning should be around OTT video," Davi wrote, noting that the next phase of OTT will be multiple streams simultaneously to different devices in the home.
Adaptive streaming makes monitoring complicated. "You can't really look at the bandwidth cap to see how people are experiencing [video] because they might be getting the lowest quality video you are offering. You have to monitor deeper into the network to see if clients are switching to lower quality," Davi told BTR.
Deep packet inspection (DPI) is one of the tools available to help operators keep tabs on what services are utilizing their network. "As operators plan for deployment of new services, they must be mindful of the data traffic requirements and constantly monitor activity to ensure a positive customer experience," Davi wrote.
Monta Monaco Hernon is a freelance writer. She can be reached at mcmhern@yahoo.com.