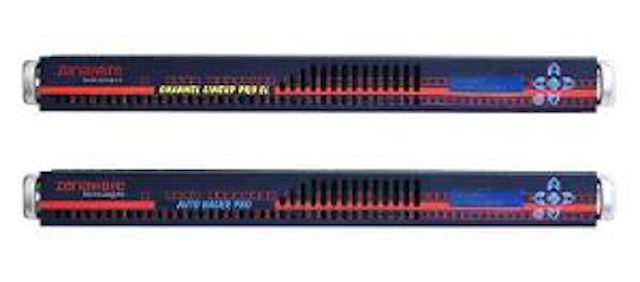 Zanaware Technologies
will be unveiling enhancements to its two flagship products, Auto Backr Pro and Channel Lineup Pro, at Cable-Tec Expo. Zanaware will demonstrate the upgraded products in the booth of its reseller
Mega Hertz
.
Channel Lineup Pro, a headend data management solution, now features a revamped graphical view of device paths. The new display is intended to enable operators to see beyond a single lineup and view the entire source path of any channel from the satellite dish to QAMs in each hub site, all in a single window. In addition, Channel Lineup Pro now offers enhanced support of automatic daily import of lineups directly from digital set-top controllers, as well as third party database solutions.
Both Auto Backr Pro (an automated backup solution for headend devices) and Channel Lineup Pro now have enhanced SNMP polling support, based on device profiles. Depending on the capabilities of the headend device, both products can retrieve info such as software version, system uptime, GigE port statuses, CPU usage info and board temperatures.
Additionally, Auto Backr Pro and Channel Lineup Pro now support integration with existing smart power strips from multiple vendors, enabling instant reboots of satellite receivers and locked-up network devices. With Zanaware's remote reboot feature, a user can simply search the database for a specific device and click reboot. Both products will send signals via SNMP to the appropriate outlet for immediate remote reboots.