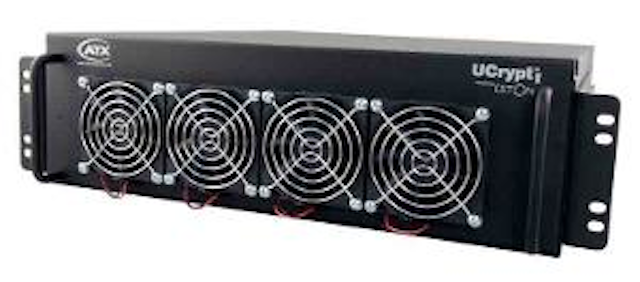 ATX Networks
has expanded its UCrypt product offering designed to support MSOs with the delivery of content into hospitality and bulk MDU accounts, so that virtually any deployment architecture and distribution application can be addressed. It'll be on display at Expo.
The UCrypt QAM-to-QAM product, designed to transition content from the HFC plant and retransmit into an MDU/hotel in Pro:Idiom/clear QAM format, has now been expanded to support up to 60 decrypted programs and up to 32 output QAMs. The IP output version of the UCrypt, intended for MSOs wanting to service IPTV-based hospitality or commercial accounts, has also been expanded to support up to 60 decrypted programs.
ATX also has IP-to-Pro:Idiom QAM and IP-to-Pro:Idiom IP versions of the UCrypt product for operators choosing to deploy Pro:Idiom encrypted content in a more centralized manner. The IP-to-QAM and QAM-to-QAM UCrypt products have been enhanced with the addition of a customizable EPG as well as the ability to customize the PSIP virtual channel table entries for programs output in clear QAM.