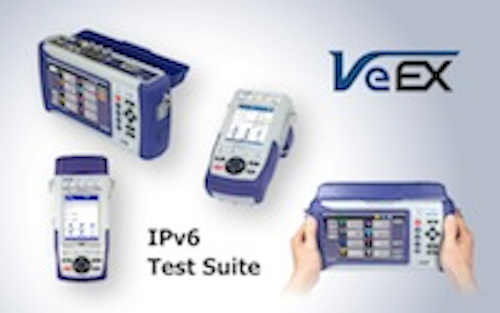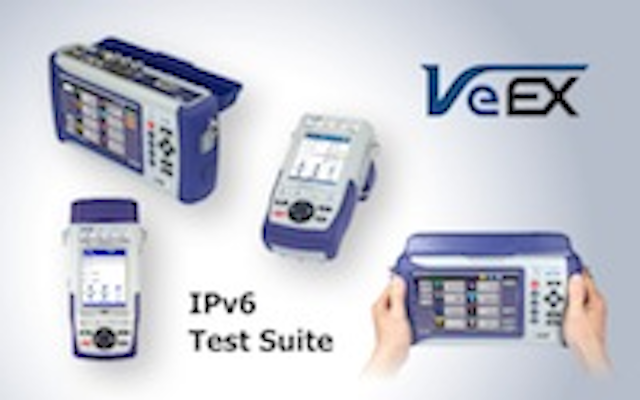 VeEX
incorporated IPv6 test capabilities in its TX and MX Transport and Ethernet test set portfolio. The IPv6 test suite is included in all new Ethernet product shipments and is being offered as a no-charge software option to hardware already in the field.
VeEX's MX product series offers test solutions for Metro Ethernet network installation and maintenance, including symmetrical and asymmetrical RFC2544 conformance testing, multiple independent stream generation, stacked VLAN (Q-in-Q) and MPLS tagging, and dual port traffic generation/analysis at 10baseR, 1000baseX and 10/100/1000baseT test interfaces. Fiber channel testing at 1 Gbps and 2 Gbps rates is supported on select models.
The company's TX product series offers test solutions for next-gen transport, Metro and Carrier Ethernet testing. Features include APS, TDM, pointer adjustment, pulse mask analysis, G.821/G.826/M.2100, histogram and overhead access.