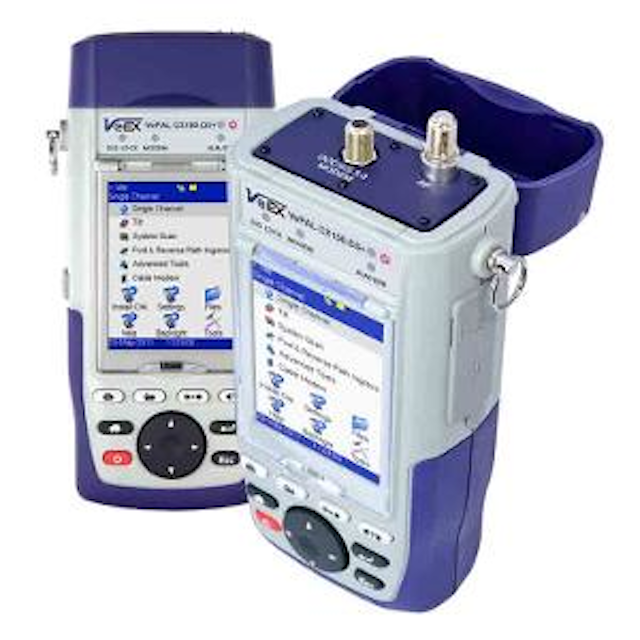 VeEx
's CX150-D3+ and CX180-D3+ are portable handheld testers designed to verify and provision 8x4 channel bonding used in DOCSIS 3.0 networks. Both feature an integrated, dual band DOCSIS 3.0/EuroDOCSIS 3.0 modem, supporting data rates of up to 120 Mbps upstream and 400 Mbps (Annex A) or 320 Mbps (Annex B) downstream.
Both units support IPv6 and are backward compatible with DOCSIS 2.0/1.1 systems and equipped with Gigabit Ethernet hardware. Both models incorporate SLM and QAM analyzer functions including the ability to test deep interleave digital video carriers. The CX180-D3+ features greater sensitivity and lower noise floor for troubleshooting low level ingress. Paired with a compatible upstream generator, the CX180-D3+ can also perform return path QAM analysis.
Wireless connectivity has been enhanced for test result export via Bluetooth, 802.11b/g/n WiFi or 3G UMTS connections in addition to USB memory stick or FTP.