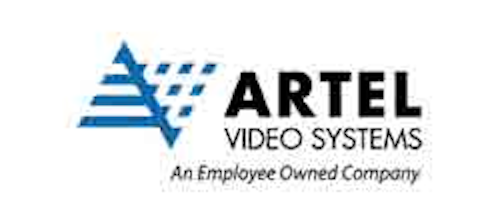 At Infocomm 2016 in Las Vegas, Artel Video Systems will be showcasing a range of IP and fiber-based video, audio and data transport solutions for higher education, houses of worship, government/military, sports, broadcast, and telco applications.
Artel's FiberLink 3514 series is designed to support four channels of independent 3G/HD/SD-SDI or DVB-ASI, with or without embedded audio and data, and transmit it over one single-mode or multimode fiber. When using all four inputs, FiberLink 3514 supports 4K/UltraHD resolutions at 60 fps. It's also designed to transmit two 4K/UltraHD signals at 30 fps simultaneously.
New satellite scanning features in the DLC510 dual-port L-band demodulator and satellite scanner are intended to expand the capabilities of the company's DigiLink Media Transport Platform, functioning as an L-band satellite demodulator and as an automatic L-band satellite scanner. As a scanner, DigiLink scans L-band transponders on a satellite, and using DL Manager provides RF information, modulation data, and other metrics. Operators can then select a specific satellite transponder and send the demodulated signal to the ASI output for transport by other DigiLink modules over IP or fiber networks.
The new DLC910 SD/HD/3G SDI Multiviewer adds four-channel 3G/HD/SD-SDI multiviewer capabilities to the DigiLink Platform. The DLC910 is designed to auto-detect formats, support standard SMPTE SDI formats, and features audio monitoring, automatic aspect ratio, and input and output options.