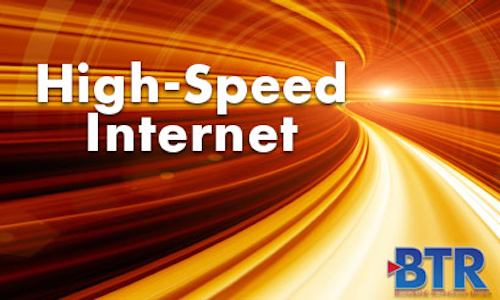 High-speed Internet - the faster the better - increasingly is the glue that holds a modern service provider's offerings together. For example, the NCTA's INTX show had lots of flashy new consumer toys on the show floor, including virtual reality gadgets, but all contribute to the increasing demand on bandwidth coming into the home.
ARRIS (NASDAQ:ARRS), which incidentally did run a virtual reality (VR) demo, took visitors "to the other side of the wall," emphasizing the gigabit and faster Internet speeds necessary to run a growing array of bandwidth-hungry consumer devices, said Jonathan Ruff, ARRIS' senior director, global technical marketing.
VR (like ARRIS' NASCAR garage demo) that is tethered to a high-end gaming computer, for example, might download and then run locally. This requires a bandwidth burst. Alternatively, ARRIS also showed six live video channels playing on a single TV screen. This streaming requires a large amount of continuous bandwidth.
"We tried to use the (demos) to highlight the need for gigabit speeds," Ruff said.
"It is a classic traffic model question of how many large files people are going to download vs. how much they are constantly communicating," Ruff added.
Behind ARRIS's wall, so to speak, is its DOCSIS 3.1 portfolio, including the CCAP-based E6000 Converged Edge Router (CER). "We showed multi-gigabit traffic to a home and almost a gigabit of traffic coming from the home," Ruff said, noting that ARRIS also highlighted how the first generation E6000 is software upgradable to support the second generation of cards that are in a trial period.
Another component is density in the headend. Remote PHY takes components out of the E6000 and puts their functionality into the node. "There is a desire to move this functionality from either an efficiency perspective or because of the need to put more capacity in the infrastructure between the headend and the home," Ruff said.
ARRIS is taking an iterative approach as to how much intelligence to move to the field based on what it hears from its service provider customers. The more layers that are moved to the node point, the more power and energy requirements are at the node.
EPON to the side of the house is another way to go, Ruff said. The E6000 can take an EPON or 10G EPON card and provide symmetrical 10 Gbps data speeds. This would net out at around 6 to 8.5 Gbps due to forward error correction (FEC) and security. "As people consume more VR and bandwidth demands grow, this is the way to do it."