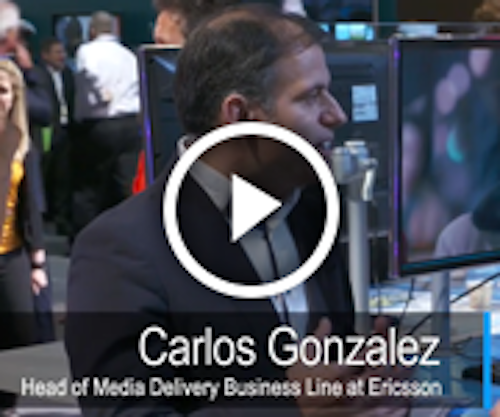 In this exclusive interview at NAB Show 2016, Carlos Gonzalez, Head of Business Line Media Delivery at Ericsson, outlines the major current and future developments in video delivery as we move towards a media landscape of all-IP delivery.
Ericsson predicts that there will be 15 billion video-enabled connected devices globally by 2020, which is having a great impact on networks, forcing them to become video-centric in their design and purpose. In this interview, Carlos unravels how technology is enabling a revolution in media delivery, and the potential of solutions such as LTE Broadcast that are helping mobile network operators meet escalating consumer desires for TV Anywhere. Carlos also looks ahead towards the arrival of 5G and how service providers must prepare for this disruptive technology, which will define the media delivery landscape by 2020.
At Ericsson, Carlos focuses on the development of innovative video delivery platforms that optimize the value of existing networks when distributing video content, building on his extensive experience deploying service networks across telecommunications and mobile sectors.
Learn more at www.ericsson.com