Comcast, ARRIS Ink Stock Purchase Deal
ARRIS (NASDAQ:ARRS) has entered into a warrant agreement with Comcast (NASDAQ:CMCSA). The warrants provide Comcast with the ...

Jul 5th, 2016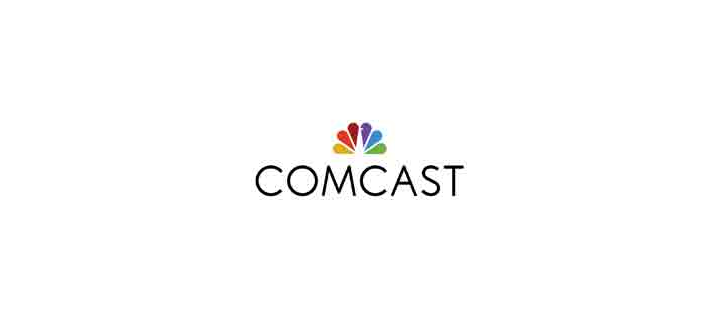 ARRIS (NASDAQ:ARRS) has entered into a warrant agreement with Comcast (NASDAQ:CMCSA). The warrants provide Comcast with the opportunity to acquire up to 8 million new ordinary shares of ARRIS stock based on specific sales targets for 2016 and 2017.
ARRIS provides Comcast with a range of technologies for its video (including the X1 platform), high-speed data and voice services, wireless gateways supporting Comcast's in-home WiFi service, and networking and other hardware equipment.
"Comcast continues to be a strong strategic partner for ARRIS," said Bob Stanzione, ARRIS chairman and CEO. "We believe the warrants demonstrate Comcast's strong commitment to ARRIS and its products and represent an opportunity for us to further grow our relationship."
How many ARRIS shares Comcast can buy each year depends on how much and what kind of products Comcast buys from ARRIS. If Comcast were to meet all the sales targets, 8 million shares would be issued at an exercise price of $22.19 each, meaning the deal could potentially amount to more than $177 million in investment. ARRIS currently has nearly 190 million shares outstanding, and its stock price this morning was $22.135.
ARRIS' 8k submitted to the Securities and Exchange Commission says, in part:
"On June 29, 2016, ARRIS International plc ('ARRIS' or the 'Company') entered into a Warrant and Registration Rights Agreement (the 'Warrant') with Comcast Cable Communications Management, LLC ('Comcast') pursuant to which Comcast may purchase up to 8.0 million of ARRIS' ordinary shares, nominal value £0.01 per share (subject to adjustment in accordance with the terms of the Warrant, the 'Shares')."
"The Warrant will vest in two tranches based on the amount of products and services Comcast purchases from the Company. Between 1.0 million and 3.0 million Shares are issuable under the Warrant based on Comcast's purchases in 2016 and between 1.0 million and 5.0 million are issuable based on purchases made in 2017. In order for the Warrant to vest above the 1.0 million Share threshold in both 2016 and 2017, specified increased purchases are required and a set percentage of the purchases must be for products and services included in ARRIS' Network & Cloud segment for 2016 and 2017, respectively. The exercise price per Share is $22.19, which represents the average volume-weighted price of ARRIS' ordinary shares on NASDAQ for the 10-day trading period preceding the date of the Warrant.
"The Warrant provides for net Share settlement that, if elected by Comcast, will reduce the number of Shares issued upon exercise to reflect net settlement of the exercise price. Comcast may also request cash settlement of the Warrant upon exercise in lieu of issuing Shares, however, such cash election is at the discretion of ARRIS. The warrants will expire on June 30, 2023.
"The Warrant provides for certain adjustments that may be made to the exercise price and the number of Shares issuable upon exercise due to customary anti-dilution provisions based on future corporate events. In addition, in connection with any consolidation, merger or similar extraordinary event involving the Company, the Warrant will be deemed to represent the right to receive, upon exercise, the same consideration received by the holders of the Company's ordinary shares in connection with such transaction. Upon a change of control of ARRIS or if ARRIS materially breaches its separate Master Supply Agreement with Comcast (and such breach is not cured pursuant to the terms of the Master Supply Agreement), the Warrant will immediately vest for the minimum threshold of Shares that would otherwise be issuable."