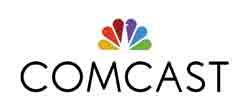 Comcast Business (NASDAQ:CMCSA) has teamed up with the Miller Business Resource Center (MBRC) Business Incubator at Salt Lake Community College (SLCC) in Utah. Business Incubator clients now have access to Comcast's Ethernet business services network at no cost to them. In addition to a 1 Gbps Ethernet Dedicated Internet connection, Comcast Business is providing Incubator clients with its Business VoiceEdge unified communications (UC) solution and Business TV services.
Located on the Miller Campus of SLCC, the Business Incubator, which was started in 2003, is a mentorship-driven program and physical facility assisting startups. It's home to 24 clients who utilize closed-door offices and dedicated cubicle space. There are also nearly 40 additional startups in a variety of fields - including application development, programming, digital marketing, sustainable manufacturing and more.
"Our goal at the Business Incubator is to provide a collaborative environment for entrepreneurs and small business owners to find the assistance, support, training and workspace to get their business going," said Beth Colosimo, executive director of the MBRC and Business Incubator. "By teaming with Comcast Business, we're now able to offer our residents the benefits of a large business network infrastructure without the associated cost."