4 Years of IPv6: More, Bigger, Faster, Better
By Monta Monaco Hernon - The beginning of June marked the four-year anniversary of World IPv6 launch, which was intended to create ...
Jun 28th, 2016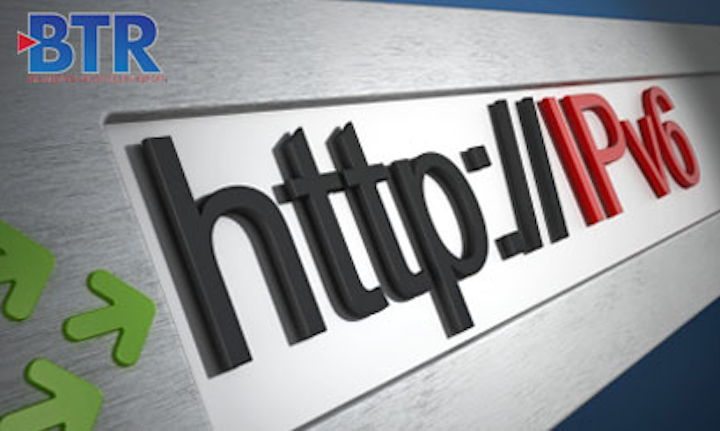 The beginning of June marked the four-year anniversary of World IPv6 launch, which was intended to create awareness and promote the transition to the new version of the Internet Protocol. At the beginning of this effort, an estimated 1% of Internet traffic was IPv6 worldwide, whereas today it is 20%.
The change is becoming more and more urgent as in some areas of the globe, including North America, there are no more IPv4 addresses to be had. With a projected 50 billion devices expected to be online by 2020, the switch to IPv6 becomes even more imperative as it provides an addressing space to support 340 trillion, trillion, trillion connected things.
"From our perspective, we wonder how it becomes possible to have a conversation (about IoT) without talking about how to address all these things and how they will communicate on the network," said John Brzozowski, fellow and chief IPv6 architect, Comcast (NASDAQ:CMCSA).
Comcast has been at the forefront of the IPv6 transition and was the first major ISP in the United States to deploy dual-stack IPv4 and IPv6 capacity throughout its network. About 98% of cable modems provided to customers are managed over an IPv6 connection, 87% of customers are actively provisioned with IPv6 for broadband, and 50% of X1 set-top boxes use IPv6 for IP-power features like the guide and certain apps.
About a third of Comcast's traffic is IPv6, and the company expects this to rise to 50% by the end of the year. So if nearly 90% of customers are provisioned with IPv6, why the discrepancy in the numbers?
"If you look at the anatomy of the Internet, there are a handful of key components," Brzozowski said. "There are the things that operators do, and then there are things in the house like the television and laptop ... then there is the content. These are areas where we see an opportunity for the next steps for (IPv6), on the content side and the consumer electronics side. More of those folks are following suit with what broadband operators have done and are deploying IPv6 today."
While the motivation for IPv6 started off as simply being a space necessity, Comcast and other front runners have discovered that IPv6 is actually faster. And Comcast, for one, is using IPv6 as a platform of innovation. "It is almost like a great API of sorts that allows you to use the network as an extension of software," Brzozowski said, noting that IPv6 is an enabler for software defined networking (SDN) and network functions virtualization (NFV).
As for IoT, broadband providers tended to allocate one IPv4 address per home because of the limitations. It was shared throughout. A comparison can be made to dialup Internet where if you were surfing you couldn't use the phone.
"v4 is not that different. As the number of connected devices continues to grow and they attempt to share the IPv4 address, this becomes taxing. With the vastness of IPv6, you have enough for everything," Brzozowski said.