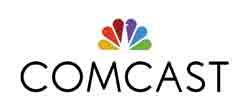 Comcast (NASDAQ:CMCSA) plans to trial its cloud-based X1 video platform with Comcast Business customers for the first time. The company will begin with a hospitality industry trial this summer with Philadelphia hotels.
X1 features to be trialed with hotels include:
Voice Control
Pause/Rewind Live TV
Free-to-Guest On Demand
X1 Sports app
Language of Choice
"X1 has transformed entertainment for our residential customers, and starting our X1 B2B trials with hotels is a natural extension as this industry focuses on providing guests with all of the comforts from home, including a great TV watching experience," said Denice Hasty, senior vice president of marketing and product management for Comcast Business. "We are just getting started, but we are excited about the prospects for X1 expansion."
X1, first launched in 2012, is a cloud-based platform that lets users search and navigate live TV as well as select free on demand movies and TV shows. Comcast says it is installing X1 in customers' homes at a rate of 40,000 per day. About 35% of the MSO's video customers already have X1, and the company plans to increase that number to 50% by the end of 2016.
In other Comcast Business news, the company announced a $1 million expansion of its network into the North Creek Business Park in Bothell, WA. With the expansion, more than 250 companies in the communications, transportation and technology industries in the business park now have access to Comcast Business Ethernet Dedicated Internet, Ethernet Network Service, Ethernet Private Line and Ethernet Virtual Private Line.