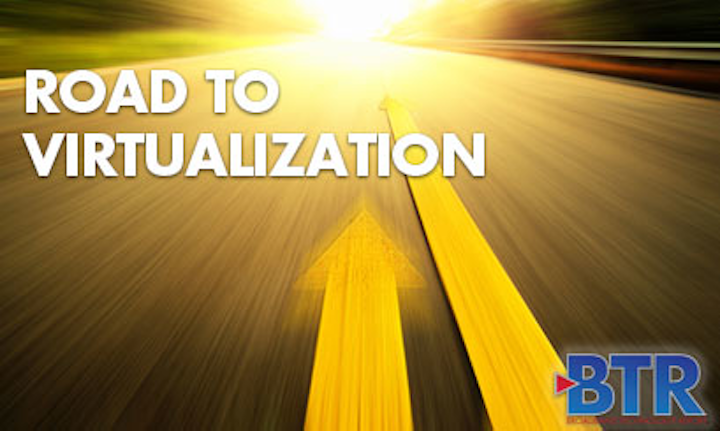 By Jeff Leung, Casa Systems
In today's hyper-connected world, real-time service delivery, connectivity on-demand and ubiquitous user experiences across all access networks are top priorities for cable service providers. Virtualized network infrastructure is helping to usher in a new era of agile service creation that can more quickly and seamlessly meet these demands and help providers gain a competitive edge. However, the network evolution required to achieve a virtualized architecture requires careful thought and planning. How do MSOs ensure flexible, intelligent networks today that will provide a cost-effective, future-proof path to virtualization?
At Casa Systems, we've developed a playbook that outlines five key steps for MSOs to consider as they evolve their networks toward more flexible, virtualized environments.
1. Converge
This first phase is all about simplifying your network. Consolidate voice, video, and high-speed data functions into a converged cable access platform (CCAP), which will reduce OPEX, boost capacity and speeds, and reduce network complexity. Operating separate video and data networks, along with the resources (human and otherwise) needed to manage them, is an incredibly inefficient setup. The industry, underscored by CableLabs' specifications, views CCAP as the most logical evolution and also the most business-friendly, as it reduces space and energy requirements, and can double or quadruple video channels/QAM streams within the same footprint in the headend. This is particularly important in metro areas like Tokyo where space is at a premium. Consolidating these networks not only saves costs, but it ramps up network flexibility and makes it easier to roll out new services and reallocate capacity between services across access types.
2. Upgrade
Once networks are converged, a logical next step is to consider upgrading to DOCSIS 3.1 in order to make full use of your spectrum. Five years ago, average monthly residential broadband usage was between 2 GB and 4 GB. Today, providers are seeing much higher averages of 40 GB - a 10x increase in bandwidth demand. As applications like OTT HD video, Snapchat, Periscope and Twitch continue to proliferate and make it easy for anyone to create and share real-time content, bandwidth demands will continue to soar, and we'll also see the gap between downstream and upstream rates narrow. Given this, we see DOCSIS 3.1 enabled by a CCAP as the right move for MSOs today, followed by distributing access. DOCSIS 3.1 will ultimately boost downstream speeds to 10G and also support upstream speeds of 1G, and Full Duplex DOCSIS holds the promise of symmetrical multi-gigabit speeds.
3. Distribute
Now that you've deployed a converged platform and the latest ultra broadband standards, you're ready to distribute key elements of the cable access network to the edge, a core step toward virtualization. As gigabit demands accelerate, MSOs can weigh various options for increasing network density by decentralizing equipment and network functions that have historically resided in the headend. We believe the ideal approach is to centralize intelligent MAC functions in the headend while distributing PHY layer functions closer to subscribers, enabling increased network density and throughput while simplifying management and operations in the hub. Keeping the MAC centralized eases the virtualization of its functions and creates a more secure system. It's also the most economical solution as you drive fiber deeper into your architecture. This is particularly beneficial in "demand epicenters," whether they are large, multiple dwelling units (MDUs), enterprise campuses or urban areas. These are the locations that are the hardest to engineer and architect, but that need bandwidth and capacity the most.
4. Virtualize
Now that you've distributed access closer to the edge, the next logical step is virtualization. It's far easier to virtualize at this point because the equipment that is least amenable to being virtualized - physical equipment, such as radios and antennas - is now located out near the edge of the network, while what can more easily be virtualized is already sitting closer to the data center - particularly the MAC layer/control plane layer, which is processing and software-intensive: exactly what needs to be virtualized in a data center.
5. Integrate
MSOs with wireless assets have the ability to go one step further and create full convergence of services across both fixed and mobile networks known as "software-defined broadband." The result is a truly agile, programmable network environment that enables real-time service creation and delivery. With an integrated, virtualized network in place, you will have access to new levels of innovation and flexibility that allow you to spin up new services easily, due to features like service-chaining that are SDN-controlled.
Getting to virtualization and reaping its benefits is no simple task. It will involve long-term planning and complex decisions, including cost-effectively leveraging your existing network architecture. Although this playbook is by no means exhaustive, it highlights five key, strategic steps that every MSO should consider to make the path to virtualization a smooth one.
By Jeff Leung is director of product management, cable solutions, at Casa Systems.