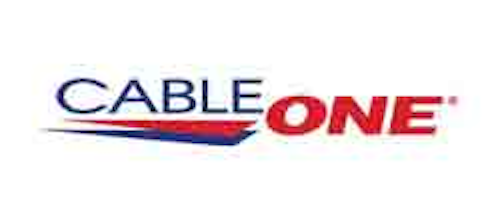 Cable ONE (NYSE:CABO) is expanding the footprint of its GigaONE gigabit Internet service in Idaho with a launch in Twin Falls. The service is also available in Idaho Falls, Pocatello, Boise and other parts of western Idaho.
The 1 Gbps service, which is based on DOCSIS 3.0 over existing HFC plant, is scheduled to be available to the majority of Cable ONE customers by the end of 2016. The service costs $175 a month and requires a new DOCSIS 3.0 32-channel modem.
Cable ONE first announced plans to launch gigabit in 200+ markets last November. To date, the service is available in parts of Alabama, Idaho, Nebraska, Iowa, North Dakota, Minnesota, Arizona, Texas, Kansas and Oklahoma.
"GigaONE will support the technology needs of the communities we serve, now and in the future," said Joe Felbab, vice president of marketing for Cable ONE. "We are excited to be able to offer gigabit service to nearly 1.5 million homes in the markets we serve."