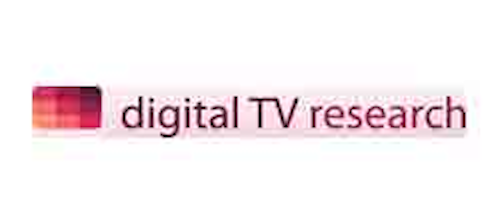 According to Digital TV Research, the number of paying IPTV subscribers in the Asia-Pacific region (APAC) overtook paying satellite TV ones in 2015. The research house says IPTV growth is far from over with 123.5 million subscribers expected by 2021. China is expected to contribute 78.4 million IPTV subs (or nearly two-thirds of the region's total) by 2021.
Of the 314 million digital TV homes expected to be added between 2015 and 2021, 107 million are expected to come from digital terrestrial TV (DTT). Conversely, the number of analog terrestrial homes is expected to fall by 158 million. Digital cable is expected to contribute 113 million additional homes, with analog cable losing 72 million. Pay satellite TV is expected to supply an extra 30 million, with FTA satellite TV adding 10 million.
Simon Murray, principal analyst at Digital TV Research, said: "So pay TV penetration will rise from 61.1% in 2015 to 69.2% in 2021, adding 127 million subs to take the total to 647 million. Even more impressive is that digital pay TV penetration will climb from 21.2% in 2010 to 44.9% in 2015 on to 68.3% in 2021. Digital pay TV subscribers will nearly quadruple from 164 million in 2010 to 639 million by 2021."