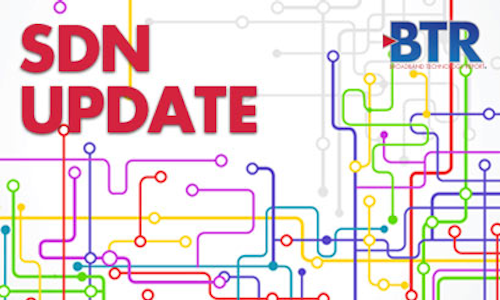 As cable operators continue to feel competitive pressure from over-the-top (OTT) video providers such as Netflix, Hulu, and Amazon, as well as telcos and satellite providers, they've realized that offering triple- or quad-play packages to consumers isn't the only path to revenue. Many have branched out into business services to boost the bottom line. In fact, cable business services crossed the $10 billion revenue mark in 2014 as operators have become more savvy and aggressive about getting into areas that have traditionally been in the domain of telcos. Delivering services to businesses ranging from small organizations of fewer than 20 people to the largest enterprises presents tremendous potential for cable companies. The most successful have seized this opportunity by approaching smaller businesses that telcos weren't going after and leveraging that success into larger and larger accounts. But while cable operators are already finding great success in the realm of business services – including Ethernet virtual private networks (VPNs), private lines, and access lines as well as voice, video, and broadband – these services are turning into commodity items. Cable companies therefore must become more innovative and create even more compelling services and bundles quickly, cheaply, and easily. Cable operators can achieve this goal once they leverage virtualized services.
Bringing the Edge to Virtual Life
Telcos have looked closely at software-defined networking (SDN) and network functions virtualization (NFV) for their many business benefits – through proofs of concept, trials, and even live deployments – but so far cable operators have been a bit slower on the uptake. But one area that should be very attractive to cable players, especially Tier 1 operators with large portfolios of enterprise customers, is virtualizing the network edge and customer premises.

If we look at the traditional CPE device itself, most providers are supporting dozens of distinct models, which makes it difficult to implement changes across all of them in the case of a new service rollout, for example. By virtualizing this touchpoint, operators remove that complexity, eliminate the need for customers to interact with the device, and avoid the costs of upgrading them.

By relocating CPE functions into a data center, the device itself can become a standard, commoditized box that simply communicates with the network and delivers virtual services to customers. These services can include firewall, routing, VPN, network address translation, intrusion detection, and much more. Services are delivered as virtual network functions (VNFs), which run on virtual machines (VMs) and can be chained together to deliver advanced functionality.

This architectural shift also enables operators to offer cloud-based services through a cloud broker model, which enables them to provide office productivity applications, security, data storage, and more.

Another area virtualization proponents have targeted is the Converged Cable Access Platform (CCAP). By virtualizing CCAP systems for voice and video delivery, operators improve their ability to have an all-IP network, accelerate service deployment, and lower overall costs.

But to get to this point of real-world virtualized services, operators have some work to do. In particular, they must develop an environment – most likely in conjunction with partners – that's friendly to this new way of creating and delivering business services.

Closing the Loop to Operationalize Virtualized Services
Overall, the industry is still in the very early stages of bringing NFV-based business services to market. A few vendors have announced solutions or built ecosystems designed to create virtualized services. Yet the market is small and will remain so until there is more progress towards operationalizing NFV—that is, implementing a real-time, on-demand environment for service creation, delivery, and assurance.

To get there, operators will need to implement a closed-loop environment consisting of four essential functions:

End-to-end dynamic service orchestration
Policy management
Customer quality of experience monitoring
Real-time, big data collection and analytics.

Together, these functions encompass the full range of fulfillment and assurance elements required to monetize services in an NFV architecture.

A closed-loop environment ensures the proactive, real-time gathering of customer and network behavior information through advanced monitoring and analytics. This information is then used to continuously update the policy engine, which provides instructions to the orchestration platform to fulfill and assure services on-demand. This capability is especially critical for virtualized business services such as firewalls and WAN optimization, where service-level agreements (SLAs) may change dynamically based on end-user application policies.

Once the closed loop is established for real-time operations, service quality assurance becomes more critical and requires both automated corrective and preventative actions. Such actions also require intelligent analytics from multiple sources of both unstructured (big data) and structured data. Analytical processing may result in immediate order requests or policy modifications.

In addition, cable operators will want to bring in converged or unified orchestration capabilities for the agile and scalable operationalization of virtual services. Service orchestration integrates with existing BSS/OSS, automates service chaining (tying VNFs together to create unique offerings), and unifies policy-based service instantiation and assurance management for physical and virtual networks. Orchestration is especially critical for business services, which often encompass both physical and virtual elements.

By unifying network and service orchestration, cable companies can break down vendor-specific silos and avoid vendor lock-in. Unified orchestration also enables cable operators to leverage a more modular and flexible approach to orchestration, activating a variety of network and service orchestration functions to suit their unique environment. The unification of service and network orchestration also helps ease and lower the costs of integrating with third-party BSS/OSS environments.

The Future of Business Services
Most would agree that none of this will happen overnight or in a vacuum. Cable operators will need to work closely with vendor and supplier partners to create a roadmap for virtualization that includes the necessary resources – staff, budget, etc. – to successfully bring virtual service to life.

Once all of the pieces are in place for virtual services, cable operators have a whole new world of possibilities ahead of them. These include offering cloud-based security, file sharing and other services to small and mid-size enterprises that might not otherwise be able to afford them; enabling faster provisioning of Wi-Fi hotspots by circumventing the normal VLAN provisioning process; and lowering overall costs by reducing truck rolls and other support requirements.

And given that cable operators are not weighed down with the same level of legacy infrastructure as their telco counterparts and offer fewer, more targeted services, they are in a great position to embrace virtualization quickly and bring differentiated offerings to their business customers.

Kirk George is director of strategy for cable at NetCracker Technology. He is responsible for all aspects of strategic initiatives focused on the cable service provider industry across NetCracker's BSS/OSS, CEM, big data analytics and SDN/NFV business lines. He is also involved in leading NetCracker's initiatives within cable industry associations such as CableLabs, TM Forum, SCTE, CTAM, NCTA, NCTC and many others. George is an SCTE Foundation Board member.