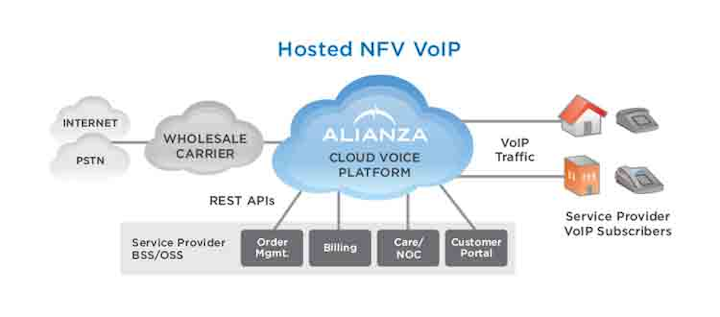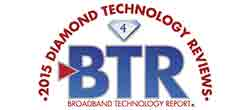 VoIP solutions are nearing the end of life, but NFV alone is not a fix due to deployment costs, risky business cases, and operational complexity. According to one Diamonds judge, operators need ways to refresh the voice services they offer and to add new features like HD voice, soft clients, and voice mail transcription.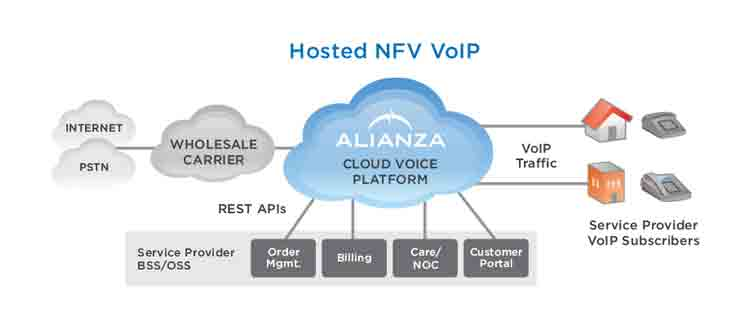 Alianza Hosted NFV VoIP SolutionAn alternative to building out a next-generation NFV-based voice network is the Alianza Hosted NFV VoIP solution. It delivers the scalability and agility of NFV through the cloud with an SaaS-based business model. MSOs can cloud-source a fully integrated NFV VoIP solution, including NFVI, VoIP/IMS VNFs and management layers. Based on Alianza's Cloud Voice Platform, the Hosted NFV VoIP solution offers features and bug fixes one to two times per month via the cloud.
Alianza estimates up to 50% total cost of ownership savings compared to the maintenance, manual processes and staff required to run a network. This pricing model and the ease of operations gives smaller cable operators a faster and more cost-effective path to the benefits of an NFV-based voice solution, the company says.