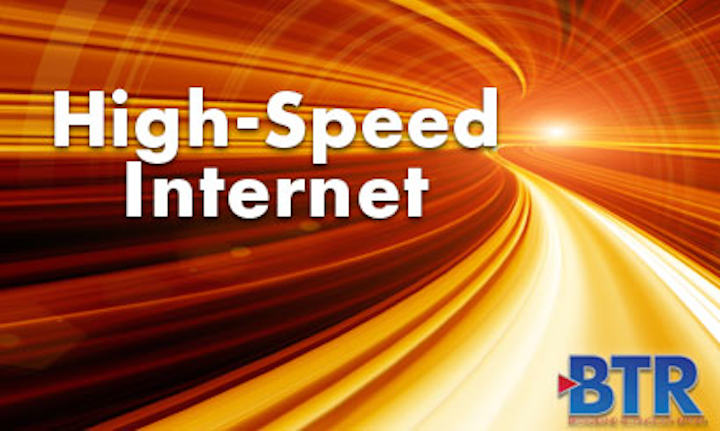 The FCC has authorized nearly $89.2 million in funding over the next decade to expand broadband to more than 123,000 unserved rural homes and businesses across 21 states, representing the eighth wave of support from last year's Connect America Fund Phase II auction. Broadband providers are scheduled to begin receiving funding later this month.
"Across the nation, we're continuing to close the digital divide so that all Americans - no matter where they live - have access to affordable broadband connectivity and the digital opportunity it brings," said FCC Chairman Ajit Pai. "And as this eighth round of funding demonstrates, the Connect America Fund Phase II Auction is doing so in a cost-effective way: Because providers competed for Connect America Fund Auction support, finite universal service dollars reached many more homes and businesses at a much lower cost."
Among the companies approved for funding is satellite provider Viasat, which is receiving $87.1 million over 10 years to offer service to more than 121,700 remote and rural homes and businesses in 17 states, at speeds of at least 25 Mbps downstream and 3 Mbps upstream. In return for the funding, Viasat will be providing service in the supported areas at lower cost to consumers, while also permitting higher usage allowances than it typically provides in areas where it is not receiving Connect America Fund support.
In total, the Connect America Fund Auction last year allocated $1.488 billion in support over the next 10 years to expand broadband to more than 700,000 unserved rural homes and small businesses nationwide. The FCC has now authorized eight waves of funding, and today's action brings total authorized funding to nearly $1.2 billion, which is expanding broadband availability to 541,733 homes and businesses nationwide. Funding rounds will continue until the authorization process is complete.
Providers must build out to 40% of the assigned homes and businesses in the areas won in a state within three years. Buildout must increase by 20% in each subsequent year, until complete buildout is reached at the end of the sixth year.