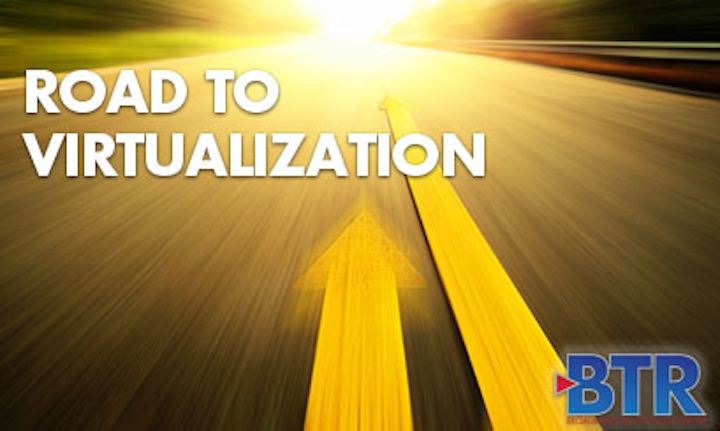 Cable Tec Expo 2019 is on the books. Looking back, one of the hit sessions played to a capacity crowd at the Innovation Theater. The topic? Virtualization. But not just related to the DOCSIS MAC. Rather, the point was that even though things like DOCSIS MAC are getting the most attention from the press, almost anything can be virtualized, said Tom Cloonan, CommScope (NASDAQ:COMM) CTO for Network Solutions.
"You can virtualize your control plane, your management plane, or your data plan. And when you open it up to all those things, there's many things you could virtualize going forward," Cloonan said, noting that CommScope has upwards of 17 different virtualized platforms in development or use.
"It is staggering the amount of touch points … there isn't one actor in the operator's headend today that can't be touched and benefit through some virtualization," said Chris Busch, CommScope engineering fellow, noting that operators are now able to hit the Moore's Law curve of x86 growth over time and horizontally scale their ability in business today. "We think that is a big tenet of why operators are headed into the virtual domain."
Flexibility is the driving force of virtualization because it allows the operator "incredible" freedom in how they handle growth and manage the business, Busch said. "You can have conversations about cost, but those are all relative to different use case and scenarios."
Agility and feature velocity are also significant benefits, Cloonan said. "Operators can more rapidly develop features; they can bring in third parties to come in and help them develop features … so this will help drive features out into the field more rapidly."
With the choice and speed, operators need to make sure they are picking a savvy vendor partner with a depth of knowledge and scale - an engineering team that can create good quality code and test the solutions. "Work with vendors that have testing protocols that are solid," Cloonan said.
One of main points of the discussion, however, is that one size doesn't fit all when it comes to virtualization of network functions. But if there is a low-hanging fruit to be plucked, it would be things like origin servers and the functionality behind management delivery and media delivery. This is where the products were first brought to market, Busch said. And the current flavors of virtualization are related to the distributed architecture, including the aforementioned DOCSIS MAC core and Remote PHY.
Another low-hanging fruit is in the analytics realm, which can take advantage of horizontal scaling in a virtualized environment. If there are able to be more servers, there is more processing power and the capability of pulling more measurements.
"They can take advantage of processing and storage capability. They can put data into servers and parse through it, analyze it and figure out what the anomalies are," Cloonan said.
But the key takeaway is that virtualization is permitted at almost any point in the network's architecture. "And you can pick and choose which you want to use at any point in time," Cloonan said.
Part of the decision about virtualization could be driven by subscriber-consumed applications, including gaming. The gaming service might be brought to the edge, also serving virtual DOCSIS cores. Low-latency DOCSIS will provide an "exceptional" gaming experience combined with bringing the service close to the hub and maybe deeper over time, Busch said.
"Gaming is social. (The community) will say, 'Wow, you have to get on cable operator x. They bring the gaming services close to the neighborhood.'"