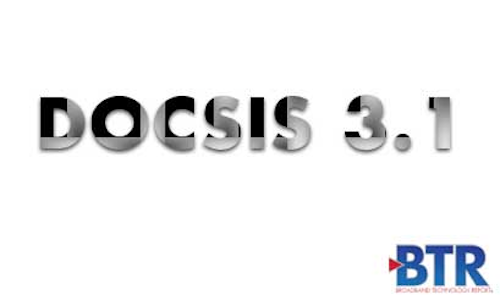 Blonder Tongue Laboratories (NYSE:BDR) has released its new RPX Pro Remote PHY line of CableLabs MHAv2 standards compliant CCAP devices. The product family currently consists of the RPN1218 Pro Remote PHY strand-mount node, available in 1x2 or 2x2 configurations for residential deployments, and the RPS1218 Pro Remote PHY Shelf in a 2RU form factor in 1x1 configuration for interior installations and smaller scale MDU or B2B deployments. The new products were introduced at the SCTE/ISBE Cable-Tec Expo 2019 in New Orleans.
"We are excited to release our Remote PHY technology at this year's SCTE Cable-Tec Expo, as it represents the next generation of CCAP-compliant DOCSIS 3.1 architecture," said Bob Palle, CEO of Blonder Tongue. "The Blonder Tongue RPX Pro family of Remote PHY products gives HFC network operators a genuine choice to realize multi-vendor deployments, with high reliability, and the interoperability that comes with full CableLabs standards and GAP compliance. The RPX Pro features lower AC power requirements, smaller form-factor and lower operating cost to cable operators as they plan for current and future node-splits implementing true distributed access architectures for their Internet service delivery."
Remote PHY is designed to move the digital portion of DOCSIS 3.1 Internet service delivery out of the headend and into hub or node sites in a neighborhood, closer to where customers consume data. RPX Pro devices move the entire PHY layer into a small weatherized device that can be used to create a new node in the network, while preserving the operator's ability to centralize MAC processing, monitoring and provisioning.
Blonder Tongue's RPX Pro devices provide 52 dBmV in four-port configuration or 56 dBmV in a two-port configuration (power output level per port at 1,218 MHz). The RPX Pro's modular design is intended to allow a range of configurations as well as field upgradable configuration changes to meet current and future Internet service delivery needs.
In other Blonder Tongue news, InfoValue Computing is collaborating with Blonder Tongue to bring the new InfoValue NXG-IPTV module to market. The NXG-IPTV module is intended to let cable, fiber-optic and telco operators support hospitality, enterprise, and healthcare customers in managing all their video services from one location, integrated directly into the service operator's video distribution system. Customers can simply add the NXG-IPTV module to a Blonder Tongue Labs NeXgen Gateway (NXG) headend, and use InfoValue's IPTV middleware platform.