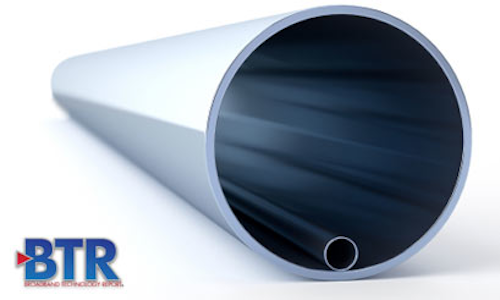 According to a CableLabs blog post by Belal Hamzeh, the R&D consortium's senior vice president and CTO, DOCSIS 4.0 should be coming in early 2020. The new spec, intended to support the cable industry's 10G initiative, will incorporate Extended Spectrum DOCSIS (ESD) and Full Duplex DOCSIS (FDX) for multi-gigabit symmetrical speeds, as well as improved reliability, security and latency.
FDX technology allows for concurrent use of spectrum for both upstream and downstream traffic, thus doubling the network efficiency by leveraging the HFC network characteristics, self-interference cancellation technology and intelligent scheduling. DOCSIS 4.0 technology is also backward compatible with previous generations of DOCSIS.
ESD is designed to provide more usable spectrum on existing HFC networks - up to 1.8 GHz, 600 MHz more than the 1.2 GHz available under DOCSIS 3.1. DOCSIS 4.0 working groups are focusing on developing and adding the ESD requirements to the specifications.
DOCSIS 4.0 will be a topic of discussion at CableLabs' Envision vendor forum at Cable-Tec Expo in New Orleans on Sept. 30.