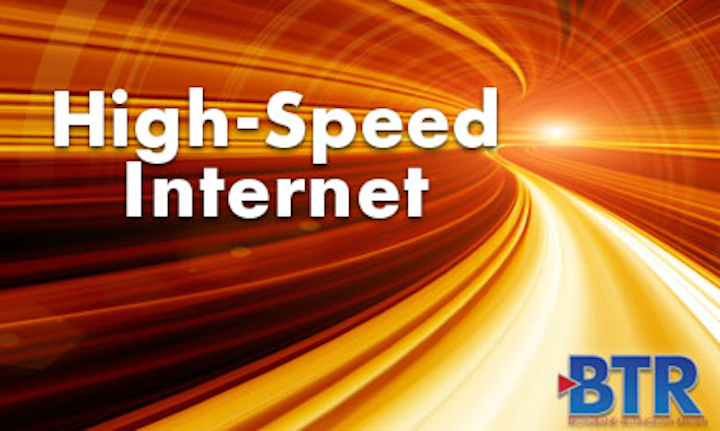 Comcast (NASDAQ:CMCSA) is increasing downstream speeds for several of its Xfinity Internet packages in Oregon/SW Washington. Downstream speeds for the company's Performance tier will increase from 60 Mbps to 75 Mbps, while the Performance Pro tier will increase from 150 Mbps to 175 Mbps. The Blast! tier will move from 250 Mbps to 275 Mbps, and the Extreme tier will be upgraded from 400 Mbps to 500 Mbps. About 85% of Comcast's Internet customers in Oregon/SW Washington subscribe to one of those tiers and will have their speeds upgraded for free.
"Increasing WiFi speeds gives us the opportunity to enhance the overall customer experience," said David Tashjian, regional vice president of Comcast Oregon/SW Washington. "Whether it's streaming, gaming, shopping or surfing the web, customers need an Internet provider that can deliver speed, and these increases reflect our commitment to delivering the fastest speeds, coverage, control and security to our customers."
Over the past four years and across Comcast's service area, the company has quadrupled its overall network capacity and doubled its fiber miles, deployed gigabit speeds widely, upgraded all of its speed tiers, and rolled out a new class of gateways - the xFi Gateway and the xFi Advanced Gateway - that are designed for higher speeds and better WiFi coverage.
Over the next several weeks, customers who lease a gateway will automatically receive the new speeds without having to reset their modems. Other customers who purchased their own modems should check online to see if they need a new device that is capable of supporting the faster speeds.
In other Comcast news, the company's business services arm announced the launch of a cloud-based Internet security solution intended for small businesses. Comcast Business SecurityEdge is designed to protect a business' network and the devices connected to it against several existing and emerging Internet-related threats, including malware, ransomware, phishing and botnet infections, without requiring additional hardware or software beyond the Comcast Business Internet modem.
"Cybersecurity keeps business owners up at night because they face an onslaught of challenges, from various, ever-changing forms of cyberthreats that can result in the loss of sensitive information or the disruption of business operations," said Shena Tharnish, vice president, Cybersecurity Products, Comcast Business. "Comcast Business SecurityEdge - a simple yet powerful solution - can help defend companies and their data from serious harm by protecting all devices connected to the network at an affordable price."
Comcast Business' internet security solution, developed in partnership with Akamai, blocks access to compromised or malicious domains, which helps prevent business owners, employees, or guests from accessing an infected Internet site. Businesses also have the ability to filter web content with a personalized dashboard that provides regular reporting.
Comcast Business SecurityEdge is built into existing hardware, offering businesses an all-in-one solution that requires no additional equipment or setup. It automatically covers all connected devices, from mobile phones to wireless printers, without requiring software installations on each device. The cloud-based solution updates Internet domain threats every 10 minutes.