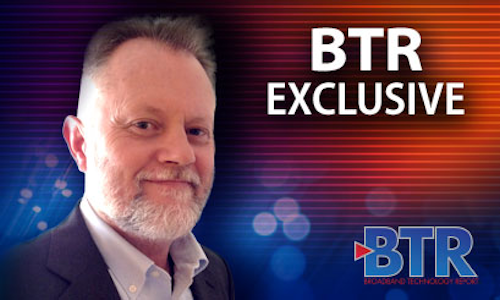 The concept of smart cities, not so long ago considered purely science fiction, is coming closer to reality and is the subject of intense interest across tech industries.
The many systems that make a modern municipality work - power, water, traffic management, lighting, public transit, trash pickup and myriad others - have all traditionally dwelt in separate siloes, with corresponding inefficiencies. Now Internet of Things (IoT) and other technologies are making it possible to approach these disparate systems in a more holistic way.
According to ABI Research, the "digital twin" concept and the urban modeling paradigm are transforming how cities are designed, monitored and managed. They allow optimizing the holistic performance of cities across verticals in terms of energy management, mobility, resilience, sustainability and economic growth, ABI says.
Much like geospatial applications used to map and model broadband systems, digital twins combine spatial modeling of the urban built environment, modeling of electrical and mechanical systems based on mathematical descriptions or deep learning informed training, and real-time sensor data derived from IoT platforms. The installed base of deployments is expected to grow from a handful of early implementations in 2019 to more than 500 by 2025.
According to IHS Markit, one of the chief challenges in smart city implementation is that of funding, particularly financial risk. The research house's analysis of more than 1,300 smart city projects indicates that the chief way to mitigate the financial risk of such projects is by using public-private partnerships, which creates opportunities for service providers.
One such implementation is occurring in St. Petersburg, FL, where Charter Communications (NASDAQ:CHTR) is partnering with US Ignite on a Smart Gigabit Community project. Charter will discuss the project during "Smart Cities Day" at the upcoming SCTE/ISBE Cable-Tec Expo in New Orleans. Smart Cities Day presentations will feature civic and business leaders and technologists from New Orleans, Phoenix, St. Petersburg, and other metro areas. Panels include:
CIO & CTO Chat: New Orleans Speaks Out on Smart Cities, presented by US Ignite
Improving Organizational Productivity with Building Automation Systems, presented by CABA
Cable and the Smart City: Partnerships Happening Now, including insights from Charter and Cox Communications executives and presented by US Ignite
Comcast (NASDAQ:CMCSA) is also testing the smart cities waters - literally. Last summer, the MSO's IoT service, machineQ, and water technology company Neptune Technology Group collaborated on an IoT solution intended to accelerate smart city projects focused on advanced water metering and infrastructure (AMI). The solution combined machineQ's LoRaWAN network and connectivity platform with Neptune's LoRa-enabled water meters and sensors to offer water utilities and municipalities a new connectivity option to wirelessly gather data about their infrastructure and maximize their workforce and boost sustainability.
Sprint (NYSE:S) is also getting into the smart cities act in the Atlanta suburb of Peachtree Corners, GA, with a proving ground project based on its 5G wireless technology. The company's Curiosity Lab at Peachtree Corners, which includes a 1.5-mile autonomous test track located within an existing 500-acre technology park, is intended to enable companies to develop and test emerging technologies with live smart city infrastructure, high-speed connectivity and real-world conditions. Some of the first technologies to be tested there include autonomous vehicles, humanlike service robots, virtual avatars, autonomous floor cleaners, autonomous delivery drones, smart light poles, and others.