DOCSIS in the spotlight
Fiber and wireless might be on the rise, but the hybrid fiber/coax (HFC) market is alive and well. According to Technavio, the global HFC market is expected to post ...
Jun 17th, 2019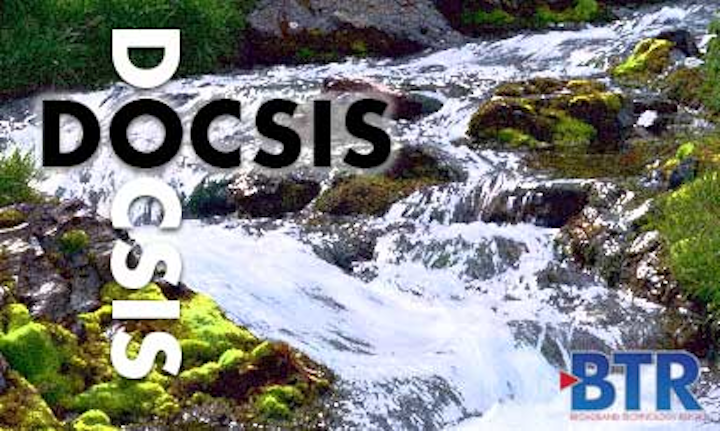 Fiber and wireless might be on the rise, but the hybrid fiber/coax (HFC) market is alive and well. According to Technavio, the global HFC market is expected to post a compounding annual growth rate (CAGR) of close to 9% during the period 2019-2023.
Telecom networks are growing globally, and HFC being used extensively in wireline communication and is gaining importance among telecom service providers, mobile device manufacturers, and network equipment manufacturers. Also driving HFC market growth is an increase in demand for high-speed Internet access, the standardization of 5G wireless technology ahead of schedule, and the migration to WDM architecture. Service operators are looking to tap into the data transmission capacity by carrying multiple wavelengths over single HFC fiber or cable.
DOCSIS is making news, too. DEV Systemtechnik, supported by its partner SUMAVISION, tested the company's DEV 6871 distributed CCAP DOCSIS 3.1 outdoor node with a range of DOCSIS 3.1 modems in an interoperability test session hosted by EXCENTIS in Ghent, Belgium.
DEV says it could confirm gigabit traffic within very short setup times with all modem vendors independent from modem vendors' chipset platform.
ANGA COM 2019 in Cologne, Germany, saw a number of DOCSIS-related announcements. For example, Harmonic (NASDAQ:HLIT) is adding new capabilities to its CableOS virtualized cable access solution. CableOS software is designed to support the latest generation of 1RU Intel server CPUs and 100G NIC, which should improve throughput. Harmonic has also added virtual segmentation with network-wide QoS capabilities to the CableOS solution, which is intended to allow operators to increase bandwidth on existing coaxial cable to feed Remote PHY devices without deploying fiber to the new segmentation site.
CommScope (NASDAQ:COMM) used ANGA COM to offer a sneak peek at upcoming technologies designed to enable next-generation 10G DOCSIS networks. The technologies, which the company gained as part of the ARRIS acquisition, include low-latency DOCSIS technology, software-configurable frequency-division duplex (Soft FDD) capability to enable flexible upstream and downstream bandwidth configuration, and a virtualized converged cable access platform (CCAP) core the company calls vCore.
ATX Networks showcased a variety of access networking and media distribution solutions at ANGA COM 2019. The event marked the debut of ATX's GigaXtend family of hardline taps and passives, outside plant solutions designed to enable MSOs to maximize the performance of today's DOCSIS HFC network, while positioning cable operators to extend the bandwidth capabilities of their HFC networks to 2 GHz and beyond.
And cable operators have been making DOCSIS 3.1 headway as well. Atlantic Broadband is expanding its gigabit Internet deployment for residential and business customers in Cumberland, MD.
The launch, based on DOCSIS 3.1, is part of Atlantic Broadband's expansion initiative aimed to be completed by the end of the summer, at which time the company plans to have 1 Gbps Internet speeds available to most of its service footprint, extending across 11 states from Maine to Florida.
For example, Atlantic Broadband launched gigabit Internet in Connecticut in 2016 and a year later in Miami. Additional launches occurred in New Hampshire/Maine, southern Maryland, and South Carolina.
And Windstream (NASDAQ:WIN) announced the completion of a broadband upgrade for north Georgians served by the company's cable TV network. About 71,000 consumers in north Georgia now have access to 300 Mbps Kinetic Internet service.
Windstream began delivering broadband over its cable TV network for the first time in 2017 with speeds up to 100 Mbps.
Windstream's cable TV network in north Georgia serves Dahlonega, Blairsville, Clarkesville, Cleveland, Commerce, Cornelia, Dawsonville, Helen, Hiawassee, Homer, Jefferson, Nicholson and Young Harris. Additionally, upgrades were made in Hayesville, NC.