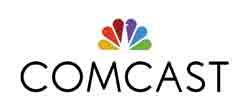 Independence Health Group, parent of Independence Blue Cross, and Comcast (NASDAQ:CMCSA) announced a partnership to launch a newly branded, patient-centered technology and communications platform intended to improve the overall efficiency and experience of the care delivery process between providers and patients.
The goal of the new, Internet-based platform is to provide patients with access to content and information related to their particular case, at home or on the go. Comcast and Independence plan to make the new platform accessible nationally, across multiple distribution channels and devices.
"Rapid technological advances in recent years have changed the expectations consumers have about accessing and using goods and services. Health care is no exception. Through this collaboration, we will explore how we can best use technology to enhance how consumers access and use health care services, which we know at times can be frustrating," said Daniel J. Hilferty, Independence president and CEO. "There is no better place than Philadelphia - a global center for health care innovation - to launch this partnership. And we believe that we have found the ideal partner in Comcast, which is a global media and technology leader."
Independence is expanding on its commitment to invest in standalone businesses focused on health care innovation.
"Comcast's unique experience in technology and content can be an enabler for disruptive, personalized, and media-rich innovations in health care," said Sam Schwartz, chief business development Officer, Comcast. "Independence is a company steeped in innovation and completely committed to the consumer experience. We're excited about this new partnership and the opportunity to work together using technology to help improve the effectiveness and efficiency of patient communications and education."
Independence Health Group, together with its subsidiaries, serves nearly 8.5 million people in 24 states and the District of Columbia, including 2.5 million in southeastern Pennsylvania.