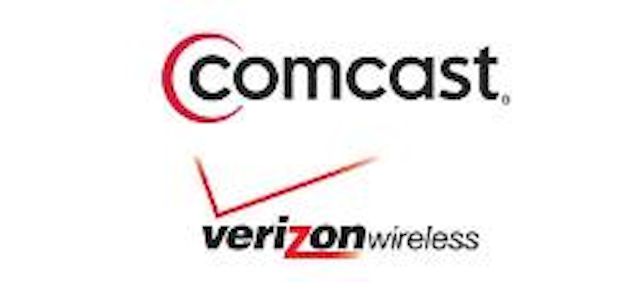 Comcast
(NASDAQ:
CMCSA
) and
Verizon Wireless
(NYSE:
VZ
) will offer each other's services across several markets. So far announced are Colorado's Front Range; Illinois and northwest Indiana; Atlanta; Chicago; Kansas City, MO; Minneapolis-St. Paul; and Salt Lake City. Earlier this year, Verizon Wireless and Comcast launched in Portland, OR;
San Francisco
; and
Seattle
.
The two companies plan to roll out a variety of offers and incentives for both new and existing customers. Depending on the package chosen, new and existing customers of Comcast and Verizon Wireless could qualify for a variety of offers and incentives including
Visa
prepaid cards valued between $50 and $300, as well as a "double your data package" offer. This package provides a complementary 12-month upgrade to Blast!, the Xfinity Internet service that provides download speeds of up to 30 Mbps with PowerBoost; and a doubling of a 4G LTE data plan from Verizon Wireless.