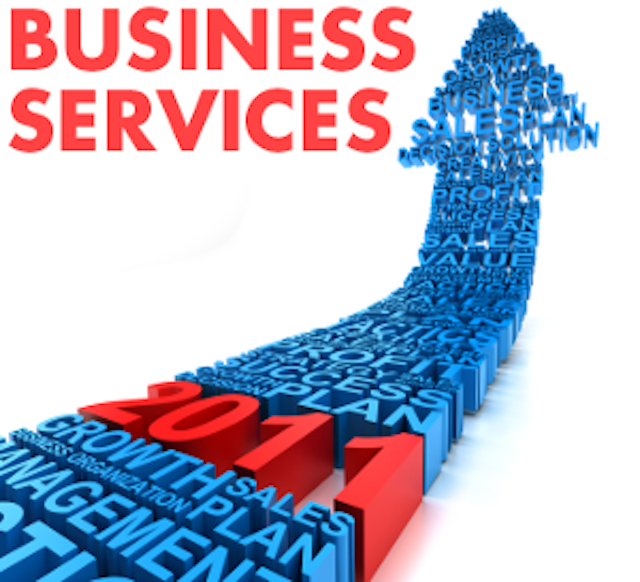 The cable industry's commercial services initiatives, which remain healthy revenue generators, are evolving toward bigger -- but not the biggest -- customers.
Last week, Comcast announced that its Ethernet services is targeting organizations with as many as 500 employees, which is a shift upward from its previous sweet spot of 20 or fewer employees. Kevin O'Toole, the senior vice president of product management and strategy for
Comcast Business Services
, says the announcement was intended to call attention to change that has been in the field for some time.
The cable industry has long been a significant player in the commercial services business, and Ethernet-based services are an element of those initiatives. According to
Vertical Systems Group
, last year Cox was the fourth largest and Time Warner Cable the seventh largest domestic provider of business Ethernet services.
However, the industry as a whole has tended to focus on very small customers. The move suggested by the Comcast update last week, and the significant and growing presences of carriers such as Charter and Cablevision -- through Optimum Lightpath -- suggest that the general trend is for operators to provide services to somewhat larger organizations.
Within the big picture of business services, there are a good number of subtleties between service offerings and MSO strategies. Some operators, observes Vertical Principal and Co-Founder Rosemary Cochran, are more engaged than others. "There are some who have dabbled but not made a major play, or are doing wholesale but not out knocking on doors and competing," she says. "If the operator has an enterprise group, it's an indication they are moving to make it work" at the retail level.
The inconsistency in the level of interest in commercial services is understandable. The cable industry has many exciting opportunities before it and is fending off threats to its core video business. Operators must deploy their resources carefully, and that doesn't include demanding commercial services in many cases. The bottom line is that going after commercial businesses -- especially if the roadmap is to move beyond very small customers that can be served by relatively easily tweaked versions of the services offered over existing HFC infrastructure -- is not an easy task.
More Ethernet
Bigger businesses -- especially if they are regional offices of national organizations -- demand deeper redundancy, formalized and demanding service level agreements (SLAs) and other high-end services. In short, moving into commercial services is a major step, and it usually involves more reliance on metro Ethernet.
For the right operator in the right region, there is a tremendous upside. In the past couple of years, the opportunity has grown even deeper as the industry begins offering backhaul services to cellular carriers struggling to accommodate exploding levels of data traffic and the transition to 4G. This involves overlapping technology. Combining commercial services and cellular backhaul increases revenue and makes capital investment calculations more appealing.
Cox Business
Senior Data Product Manager Bob Preston notes that the company is serving larger customers and has enjoyed two to three years of "major growth" in its backhaul business.
Cox Business surpassed the billion-dollar revenue mark in 2010. "Last year we had 14% revenue growth and are continuing that trajectory," Preston notes. "We will have 14 or 15% growth this year. Ethernet is our fastest growing data service."
The reality is that even the larger customers eyed by some MSOs represent relatively small organizations in the big picture, which includes multinationals and huge enterprises. The primary targets for operators serious about the commercial services business are organizations in specific verticals that mostly exist within their footprints. Healthcare, education, and state and local government fit nicely into the Cox profile, Preston explains. Connections to off-network endpoints are handled through partnerships -- with other operators when possible -- or other arrangements.
The key, Cochran notes, is more the overall profile -- the number of venues served and where they are -- than the raw number of employees served. "It's the number of locations and the locations of the locations," she says.
Those targets, along with the existing HFC-driven small customer base and cellular backhaul business, appear to set the industry up for healthy growth in commercial services without the need to compete with the telcos for the large enterprise business customers.
Gaylord Hart,
Infinera
's director of marketing for the MSO market segment, calls the market "bifurcated." Some companies, such as Cablevision and Cox, have aggressively courted the commercial services business for years.
"Time Warner and Comcast only recently started putting a very large focus on commercial services," he explains. "First, they target low-hanging fruit, typically 20 or fewer customers that can be served with existing HFC plant. These customers require no new plant buildout. Now, they have begun putting more and more resources on commercial services and have begun targeting bigger businesses."
Carl Weinschenk is a reporter for Broadband Technology Report. Contact him at carl@broadbandtechreport.com.