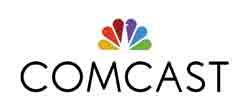 Comcast Business (NASDAQ:CMCSA) announced that Microsoft (NASDAQ:MSFT) Office 365 is now available through its cloud application marketplace for small- and medium-sized businesses, Comcast Business Cloud Solutions (formerly Upware).
Businesses can sign up for the cloud-based office software and access applications like Word, Excel and PowerPoint from virtually anywhere, on any device. Comcast Business customers can also utilize Comcast's Cloud Desk Agents (CDAs) to assist with Office 365 implementation.
"Cloud-based applications continue to be an attractive option for SMBs that want fast, easy access to the latest business software and storage without having to handle implementation and maintenance on-site," said Matt Davis, program Director of IDC's SMB Telecom program. "Offerings like Microsoft Office 365 through the Comcast Business Cloud Marketplace is an example of a communications service provider evolving its core connectivity offerings to add new IT services that enable its customers to get up and running quickly so that they can focus on what is most important to them - running their business."
By subscribing to Office 365 with Comcast Business, SMBs will receive 1 TB of cloud storage per user and collaboration tools that provide on-demand meetings and live, shared document editing. In addition, customers have access to free expert advice to help them transition to Office 365 and utilize it and other cloud services.
Comcast's Cloud Solutions Marketplace offers business solutions ranging from online backup, security, electronic signature and more from vendors including Microsoft, Carbonite, DocuSign, and F-Secure.