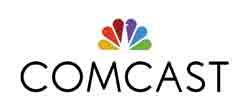 Comcast Business (NASDAQ:CMCSA) is providing Ethernet services to Advocare, a physician group with care centers located across New Jersey and Pennsylvania.
Comcast Business installed a 20 Mbps Ethernet Dedicated Internet line at approximately 50 Advocare care centers, including the organization's corporate headquarters in Marlton, NJ. The Ethernet services - which are currently being rolled out to other Advocare care centers across the region - are designed to scale to 1 Gbps of network capacity as business demands evolve.
All Advocare care centers using Comcast Business Ethernet services will also have the option to receive Comcast Business VoiceEdge for phone service across each location. These services will additionally support videoconferencing solutions within each location.
Founded in 1998, Advocare has nearly 600 providers in more than 190 locations. The pediatricians, adult primary care physicians and specialists within the Advocare network serve more than 500,000 patients.